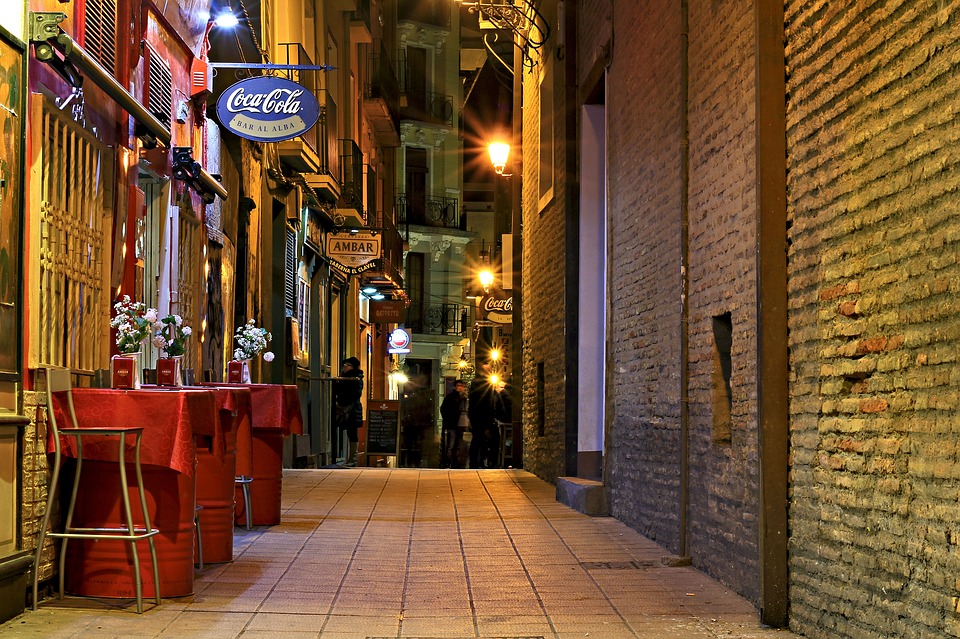 Now more than ever, Malaga is in a state of flux. With billion-euro developments popping up left right and centre, alongside frenzied efforts by the tourism board to redefine the city's global image as something other than a coastal party town, change is occurring at a breakneck pace. While this means that there is no shortage of shiny new cocktail bars, over-the-top nightclubs and on-trend eateries to spend a weekend in, it also means that many of the best aspects of the old Malaga are fading fast.
The Malaga nightlife of twenty or thirty years ago was defined by smoky dive bars, fantastically cheap little restaurants and a highly permissive and inclusive nightlife. This still exists in small pockets across the city, but these areas are shrinking fast as the developers close in. Here's where you can still go to enjoy an old-school night out in Malaga.
Play
If you're looking for some old-school fun and fancy partying like your parents would have done, there's still plenty of spots to do so. For a vintage night out with plenty of class, book yourself a table at the Theatro Club, a glamorous if somewhat faded spot where you can quaff champagne and oysters in a beautiful setting, with live shows every night. Once the performance is over, the floor will be cleared so you can boogie to your favourite old-school classics until sunrise. For something a little more high-key, an evening at the Casino de Juego is an absolute must. This place has been going since the Franco days, and while it's a little more Goodfellas than Goldfinger, you're guaranteed a good time. These days, of course, the number of physical casinos in Malaga is declining fast, so this time capsule might not be there much longer. Players across the city are increasingly turning towards the digital realm, enjoying old-school classics such as baccarat and blackjack at online casinos. You can always read more here about how the world of online casinos has developed in the wake of land-based casinos' decline. There's always plenty of options for people looking to experience some old-school casino glamour from the comfort of their villa.
Eat & Drink
Enjoy the best of Malaga by skipping the beach-side fusion restaurants and heading straight to the old town. You want hearty, comforting and traditional Spanish fare, and local institution El Pimpi delivers every single time. Enjoy generous portions of tapas within the confines of a crumbling 18th-century mansion. If you want some good places to wet your whistle like the revellers of yore, head to the gorgeous Antigua Casa Guardia, once Picasso's favourite spot to get absolutely wasted. One spot that has remained unchanged since at least the 1930s is the eclectic and always-crowded Las Merchanas serves up a staggering variety of Spanish wines at prices so low you'd think it actually was 1930. If all else fails, a lock-in at the rough-and-ready Bodeguita El Gallo is guaranteed to leave you feeling drunk, local and like you've stepped back in time.
With new spots opening up in this town every other day, sometimes a step back in time can feel immensely comforting, even if we embrace change.