Visa Requirements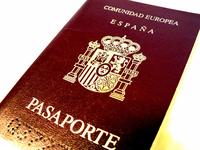 Do I need a visa to go to Malaga, Spain?
If you are a citizen of a country that is part of the European Union (EU) or the European Economic Area (EEA), you do not need a visa to travel to Spain. Citizens of EU and EEA countries have the right to free movement within the Schengen Area, which includes Spain and can enter Spain for short stays for tourism, business, or other purposes without a visa, using their valid passport or national identity card.
However, if you are a citizen of a country that is not part of the EU or EEA, you may need a visa to enter Spain, depending on your nationality. Spain, as a Schengen Area country, has visa requirements that apply to citizens of certain countries.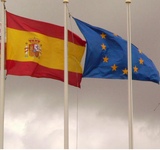 Schengen visa
The Schengen visa is a type of visa that allows travellers to enter and travel within the Schengen Area, which is a group of 27 European countries that have agreed to abolish passport control at their mutual borders.
This area includes most European Union (EU) member states, as well as some non-EU countries such as Norway, Switzerland, Iceland, and Liechtenstein.
The Schengen Area consists of 23 EU member states and four non-EU countries:
| | | |
| --- | --- | --- |
| Austria | Belgium | Croatia |
| Czech Republic | Denmark | Estonia |
| Finland | France | Germany |
| Greece | Hungary | Iceland |
| Italy | Latvia | Liechtenstein |
| Lithuania | Luxembourg | Malta |
| Netherlands | Norway | Poland |
| Portugal | Slovakia | Slovenia |
| Spain | Sweden | Switzerland |
The Schengen visa allows travellers to visit one or more countries within the Schengen Area for a specified period of time, usually up to 90 days within 180 days. The visa can be used for various purposes, such as tourism, business, family visits, or medical treatment.

Obtaining a Schengen visa:
It usually requires applying at the consulate or embassy of the country that is the main destination of the traveller's trip. The visa application process typically involves providing documentation such as a valid passport, proof of travel insurance, proof of accommodation, financial means to cover the trip, and a completed visa application form. The application is usually processed by the relevant consulate or embassy, and if approved, a Schengen visa sticker is affixed to the traveller's passport, allowing them to enter and travel within the Schengen Area. It's important to note that the Schengen visa does not guarantee entry into the Schengen Area, as travellers may still be subject to border checks upon arrival.
National Visa:
If you plan to stay in Spain for more than 90 days or for a specific purpose such as work, study, or family reunification, you may need to apply for a National Visa, also known as a long-stay or type D visa. This type of visa allows you to stay in Spain for a longer duration. It may require additional documentation specific to your purpose of visit, such as a job offer or enrollment in a Spanish educational institution. You will need to apply for a National Visa at the Spanish consulate or embassy in your home country or the country of your current residence.
Visa Exemptions:
Citizens of certain countries, such as the European Union and the European Economic Area, as well as some other countries, may be exempt from the requirement to obtain a visa for short stays in Spain. However, even if you are visa-exempt, you may still need to comply with certain entry requirements, such as having a valid passport, sufficient funds for your stay, and proof of onward travel.
Additional Requirements:
In addition to a visa, you may be required to provide other documentation when entering Spain, such as travel insurance, accommodation bookings, or proof of sufficient funds to cover your stay. It is important to check the specific requirements based on your nationality and the purpose of your visit.
Travel restrictions related to COVID-19:
Due to the global COVID-19 pandemic, Spain, like many other countries, may have specific entry requirements or restrictions in place, including testing, quarantine, or vaccination requirements. It is essential to check the latest information from the Spanish authorities or your nearest Spanish consulate or embassy before planning your travel to Spain.
Please note: The information contained in this website is for general information purposes only. Any reliance you place on such information is, therefore, strictly at your own risk. Please contact your nearest embassy for accurate, up-to-date information. For the latest information please visit exteriores.gob.es.
For more information regarding travel to the Schengen Area please visit Europa.eu
Recommended Activities