Malaga Travel Tips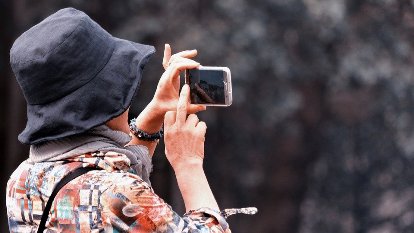 Being located on the southern tip of the European mainland, Malaga is blessed with a subtropical Mediterranean climate. All year round, Malaga generally has pleasant weather. However, the enjoyment will be at its peak during the 'Malaga Summer Fair' in August.
Malaga has some brilliant sites for you to explore. However, suppose you are on a short trip. In that case, the top 10 best places to visit are Alcazaba, Malaga Cathedral, Picasso House-Museum, Cafe de Paris, La Cancela, Parador de Malaga-Gibralfaro, Gibralfaro Castle, Casa Natal de Picasso, Tryp Guadalmar and Hotel Larios.
If you are a fan of great foods, then Malaga is the place to be. Most of the restaurants serve delectable Spanish food. Some entertaining options like Flamenco shows, jazz sessions, shopping, and sightseeing tours in and around the city will keep you entertained.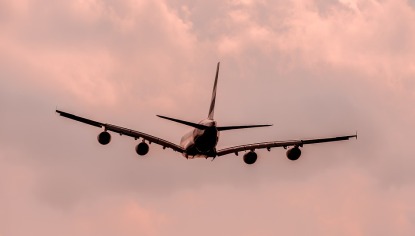 Get in
Malaga is a popular city in southern Spain; getting into Malaga is relatively easy, with several options available depending on your preferences and location.
By plane: Malaga has a modern international airport (AGP) just 8km from the city centre. The airport serves a wide range of airlines from across Europe and beyond, making it an easy and convenient option for many travellers.
By train: Malaga has excellent rail connections with other parts of Spain, including high-speed trains (AVE) that connect Malaga with Madrid and other major cities. The train station is located in the city centre, making it a convenient option for those arriving by train.
By bus: There are also several bus companies that offer services to Malaga from other parts of Spain and Europe. The bus station is located in the city centre, making it a convenient option for those arriving by bus.
By car: If you prefer to drive, Malaga is easily accessible by car via the AP-7 and A-45 motorways. However, be aware that driving in the city centre can be difficult and parking can be expensive.
Get Around
Malaga is a popular city in southern Spain, and there are several options available for getting around:
Walking: Malaga is a relatively small city, and many of the main tourist attractions are located within walking distance of each other. Walking is a great way to explore the city and get a feel for its unique culture and atmosphere.
Public Transport (Bus/Train/Metro):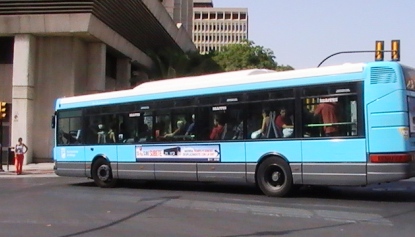 Malaga has an efficient public transport system consisting of buses and trains. The local bus network is extensive and connects most parts of the city. There is also a modern metro system, which is fast and efficient, but currently only covers part of the city. The train system is also excellent and provides access to other parts of the Costa del Sol and beyond.
Taxis: Taxis are readily available in Malaga and are a convenient way to get around, especially if you are travelling in a group or have luggage to carry. You can find taxi ranks at many locations throughout the city or hail one on the street.
Bike: Malaga has a bike-sharing scheme called "Málaga Bici" that allows you to rent a bike for short periods. This is a great way to explore the city and get some exercise at the same time.
Car rental: If you prefer to have your own vehicle, car rental is widely available in Malaga. You can rent a car at the airport or from one of the many rental agencies in the city. However, be aware that parking in the city centre can be difficult and expensive.
Travel safety tips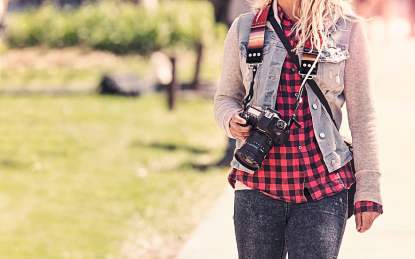 Malaga is a relatively safe city, but like any other city, it's important to take certain precautions to ensure your safety. Here are some travel safety tips for Malaga:
Be aware of your surroundings: Keep an eye on your surroundings, especially in crowded areas, and be aware of any suspicious activity or individuals.
Keep your valuables safe: Keep your valuables such as cash, credit cards, and passports in a safe place, and avoid carrying large amounts of cash or expensive items with you.
Use trusted transport services: Use trusted taxi services, public transport or official tour companies. Be wary of unlicensed taxis and unofficial tour operators.
Be cautious at night: Avoid walking alone at night, especially in poorly lit areas or areas that are unfamiliar to you.
Stay alert in crowded areas: Be aware of pickpocketing in crowded areas such as markets, festivals, and public transportation.
Respect local customs: Be respectful of local customs and traditions, and dress appropriately when visiting religious or cultural sites.
Be cautious when swimming: Be cautious when swimming at beaches or pools, and follow any safety guidelines and instructions.
Stay hydrated: Malaga can get hot and dry, so stay hydrated by drinking plenty of water and avoiding excessive alcohol consumption.
By following these travel safety tips, you can help ensure a safe and enjoyable trip to Malaga.
Recommended Activities