Malaga History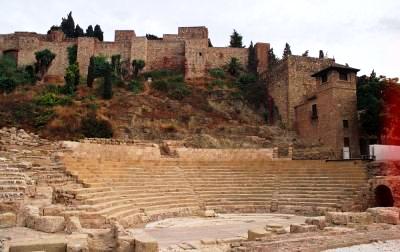 Malaga is a city located in the southern region of Spain, on the Costa del Sol. The area has been inhabited since prehistoric times, with evidence of settlements dating back to the Bronze Age. Over the centuries, the region has been ruled by various civilizations, each of which has left its mark on the city.
The Phoenicians were the first civilization to establish a settlement in Malaga, around 770 BC. They established a trading post and called the city 'Malaka'. The Greeks followed, establishing a colony in the city in the 6th century BC, which lasted for several centuries.
In the 3rd century BC, the Carthaginians took control of Malaga, followed by the Romans in the 2nd century BC. The Romans expanded the city, building an aqueduct, amphitheatre, and other impressive structures. During this time, Malaga became an important port and commercial centre.
The Visigoths took control of Malaga in the 5th century AD, followed by the Moors. The Moors greatly influenced the city, introducing new architectural styles, such as the famous Alcazaba Fortress and the Gibralfaro Castle. The city also became an important cultural centre, with scholars and poets flocking to Malaga.
In 1487, the city was conquered by the Catholic Monarchs Ferdinand and Isabella during the Reconquista. Malaga became an important centre of the Inquisition, which saw many non-Christians persecuted and killed. The city experienced a period of decline during the 16th and 17th centuries.
During the 19th and 20th centuries, Malaga experienced a resurgence, with new industries such as textiles and agriculture driving growth. In the 20th century, the city also became a popular tourist destination, with its sunny climate, beaches, and rich cultural heritage attracting visitors from around the world.

Today, Malaga is a bustling city with a rich history and vibrant culture. Its historic centre is a popular tourist destination, with attractions such as the Alcazaba, the Gibralfaro Castle, and the Picasso Museum drawing visitors from around the world.
Recommended Activities