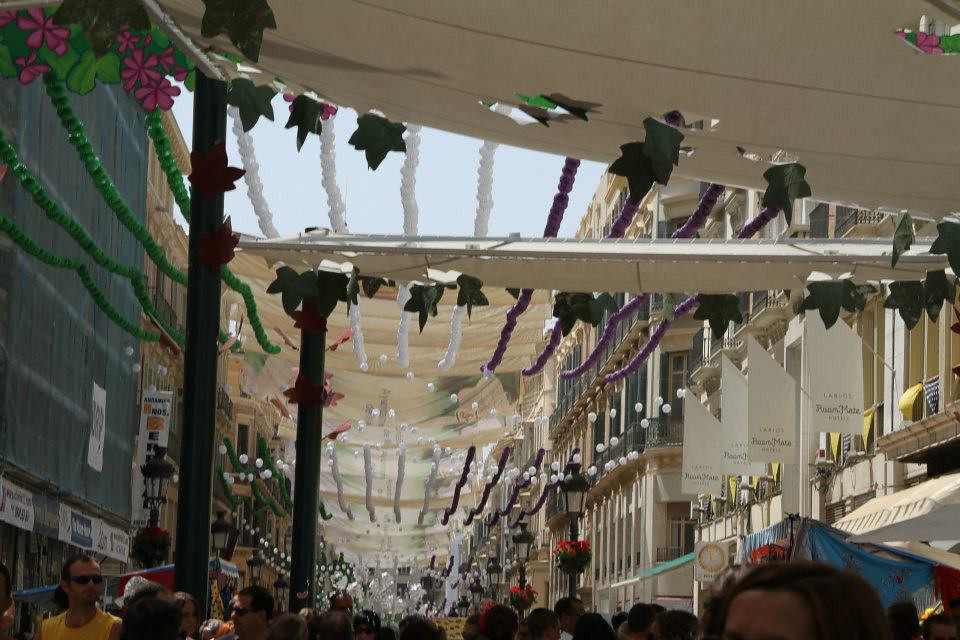 Credit: Flickr / Jean-Michel Brunet / CC BY 2.0
Are you planning to visit Malaga in August? Great! It is just the perfect time as you get the wonderful opportunity to celebrate the Málaga Fair in August. The Malaga Fair (Feria de Malaga or Feria de Agosto) is one of the most popular summer festivals in Malaga and travellers would instantly fall in love with the festive vibe and funfair.
When is the Malaga Fair in 2019?
Malaga's August fair commences on Thursday, 15th August and finishes on Saturday, 24th.
Why is the Malaga Fair celebrated?
Malaga Fair has evolved over the years, and today, it welcomes countless visitors who come to the city to celebrate the Fair in high spirits. The Fair used to be a celebration to commemorate the conquest of Malaga by the Catholic Kings. Later, however, it started to be organized the way we know nowadays.
The Day and Night Fair
Visitors have two options for celebrations - the Day Fair and the Night Fair. The Day Fair is a tourist hotspot where visitors can enjoy mouth-watering food and drink. The street comes alive with decorations. And there are folk music, dancing, and performances. The Night Fair features many rides for all ages and has plenty of stalls to enjoy traditional food, fast food, pancakes, and more.  
Malaga Fair in 2019
To enjoy performances and events at the Day Fair, you could plan to be at Plaza de Constitución, Plaza de Uncibay, Plaza de la Merced, among some other locations. There would be games, workshops, and activities for children in Alcazabilla Street from midday to 3.30 pm. The timings vary for the diverse locations so check-up before visiting.
At the Night Fair look forward to horse riding and carriages, performances of typical dance from Malaga, Youth performances, Flamenco performances, and much more.
Get ready to enjoy the funfair at Malaga in high festive spirits.