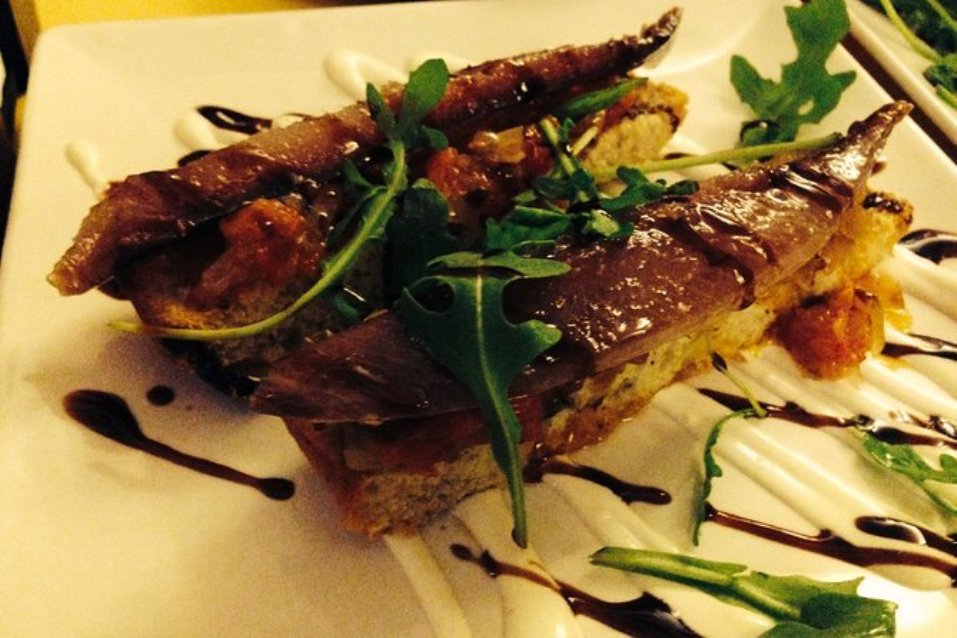 This is your chance to sample 3 of Malaga's best tapas bars and succumb to an array of no less than 15 extraordinarily concocted tapas, paired with beer and wine!
Choose your hour of departure, either 1PM or 8PM. The tapas tour is a 3-hour palate bonanza that would take you to the core of Spanish cuisine. Your guide and other participants will meet near the Plaza de la Constitución at central Malaga. From here, your group will walk to the first tapas bar. From the fresh and diverse ingredients, to the flavorful toppings, sauces, and techniques of preparation, your eyes will feast before the tapas hit your mouth. You would learn a lot more than just tapas and beer pairing, but know about the local places and their stories as well.
Your highly accommodating guide will keep you at ease for the duration of the tour, which is limited to 10 participants only to maximize the guide's attention. Malaga's specialty tapas offering includes the exquisitely made sardine tapas sprinkled with herbs and spiced to perfection. Another is the Spanish-ham, jamon tapas, presented with varying ingredients that will entice your taste buds. Shrimps that swim on succulent sauces to be balanced with a piece of soft bread. Add to the mix either the smooth and rich tandem of San Miguel beer, or Andalucia's sherry wine. Understand the world's fascination with tapas and how authentic these beautiful Malaga tapas are.
Tapas bars are often crowded, but that's part of the fun! Stick close to your group as you pick a table in each tapas restaurant featured. Be conscious about the common dining etiquette with sharing food, it is encouraged to try everything and use your fingers. Wash up before and after if you must! Dishes served could vary per day or hour, so there's always an exciting find no matter how many happy returns you make.
Experience the tour that gets only high praises and thumbs up. Line the tapas to share at the
Malaga Tapas and Wine Tour