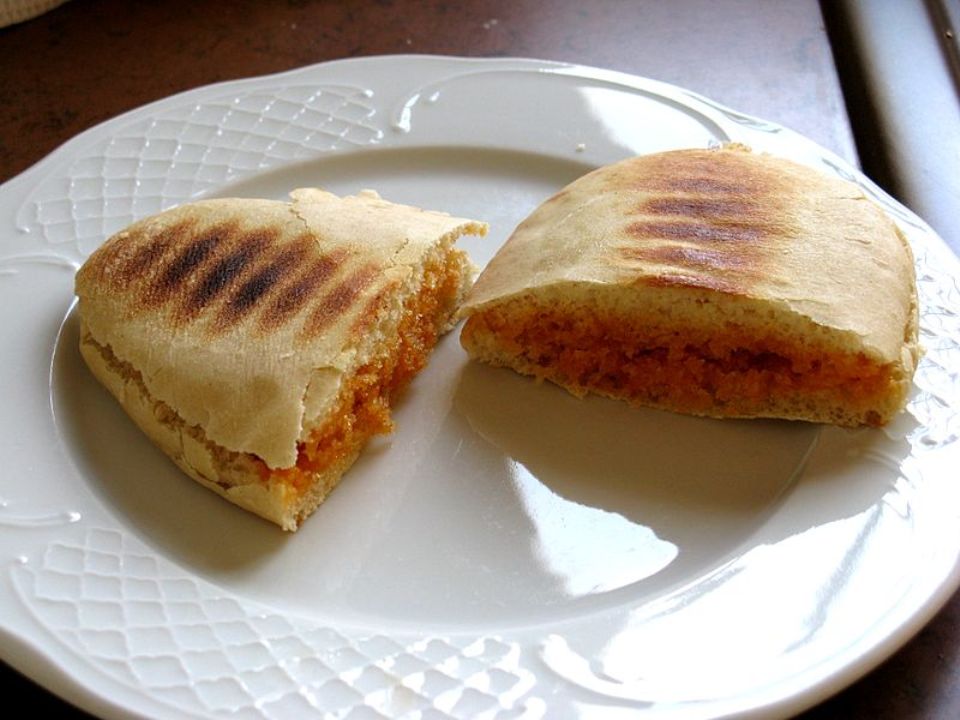 A trip to Malaga is not just a celebration of sights and sounds. It's especially an appreciation of taste. Take time to explore straight-out authentic Malaga dishes. Let's start with the good ol' breakfast staple, the mollete.A mollete is a soft bread, commonly grilled or toasted in olive oil and garlic. Variations abound to expand the base taste. These includes adding a slice of meat - preferably jamon or ham, or several cuts of fresh tomatoes.
You can experiment further and add dashes of spices or spread your bread with lard. Whichever way you pick, it will surely make you smile as marrying flavors unfold in your mouth.Molettes can also be found in Mexico, but in Antequera, Malaga, they promised to keep cultural significance alive by traditionally rolling and spreading their mollete breads like it's the 14th Century. It's when the Moors were in town and was believed to have introduced molette to the people of Malaga.
Next is Malaga's authentic sardines or the Espeto de Sardinas Malaga.
This process of grilling several sardines, usually six (6) per bamboo stick, by the beach, is not a easy as it seems. An expert hand needs to carve perfect bamboo skewer sizes, enough to hold the fishes without breaking them open. The length of the stick also plays a part, as it needs to be burried at a precise depth for the spits to withstand slow grilling. Olive wood is preferred to be used for the wood fire as it adds a savory punch. Herbs can be tossed on the fire embers for an even more added flavor. Over the coast of Malaga, it's not uncommon to witness this sardine ritual happening several meters from each other. Indulge yourself with the deep, handsome smell of grilling seafood and wood, and afterwards, take a bite of the healthy and mouth-watering sardines' perfectly cooked flesh.
Another way to taste little bits and pieces of gourmet bites that would be describe Malaga is to sample their authentic Tapas. Choices would vary from pickled and rolled anchovies, to cod stuffed peppers, to stew croquettes.
Lastly, the
Ajoblanco
. Also sometimes known as the 'white gazpacho', it is made of a list of ingredients including almonds, garlic, water, olive oil, bread, and salt. Traditionally served with a side of melons or grapes. It seems strange combination but best to give it a try. It won't survive centuries if it doesn't taste simply splendid.
You can visit
Malaga's popular restaurants
like the El Caleno (
seafood
), El Morata (
pella
), Antigua Casa del Guardia (
wine and tapas
), and several more.