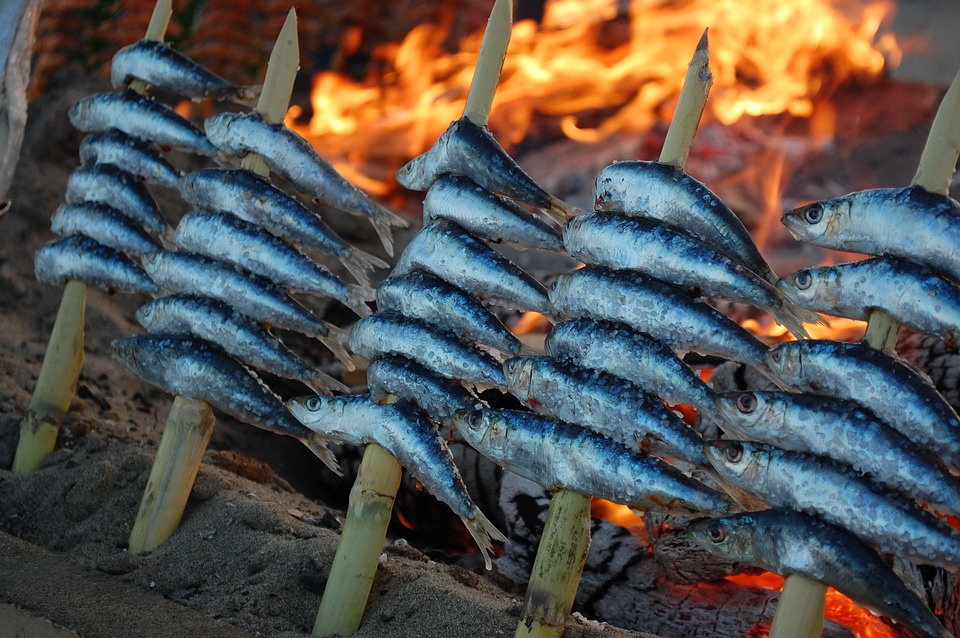 Are you ready to enjoy some good old-fashioned soul food? The year is just starting, but with the cold weather, you can always ditch the diet for some hearty meals that can be easily home-cooked or bought from the local restaurants. Dine-in, take-out and have fun with food because soul food can also be the healthiest!
Espeto
If you are a seafood lover, then this simple dish is sure to be on your favourite list. Espetos are a sardine skewer roasted like a barbeque or a kebab, holding six sardines at once. Check if the fish is in season, for the freshest meat available!
Migas Cortijeras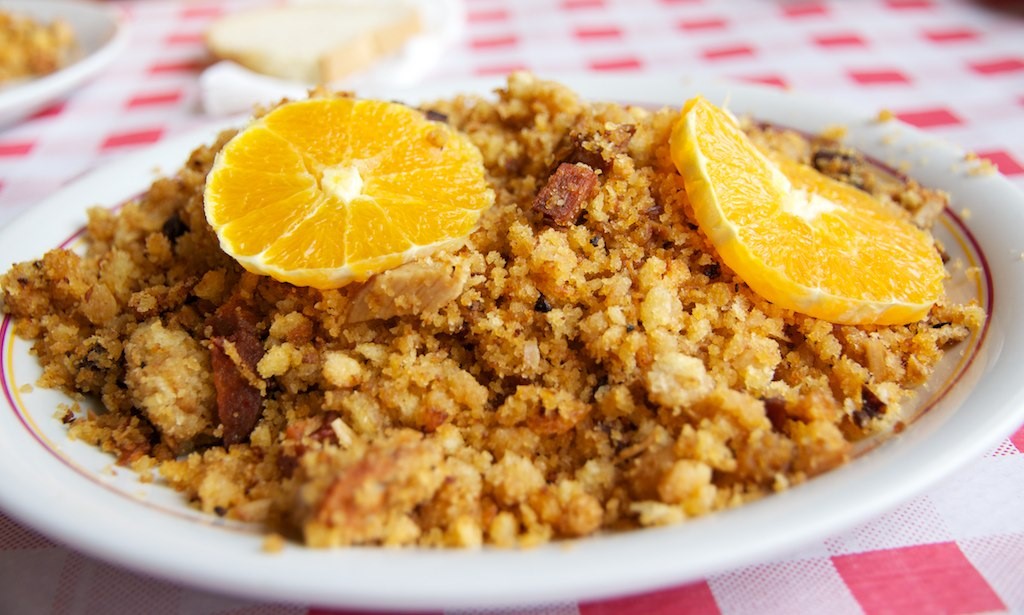 Credit: Flickr / Jonathan Pincas / CC BY 2.0
No winter dish is complete with the inclusion of Migas Contijeras. The dish is essentially fried breadcrumbs made with oil, garlic, bread, chorizo and pancetta. It is a local favourite so be sure to give it a try!
Montes de Malaga
Montes de Malaga is translated as a 'Dish from the Mountains of Malaga'. It includes all of Malaga's local food in one dish. This heavy dish contains fried egg, potatoes, pork and even fried green peppers and chorizo. This dish is sure to keep you warm!
Porra Antequerana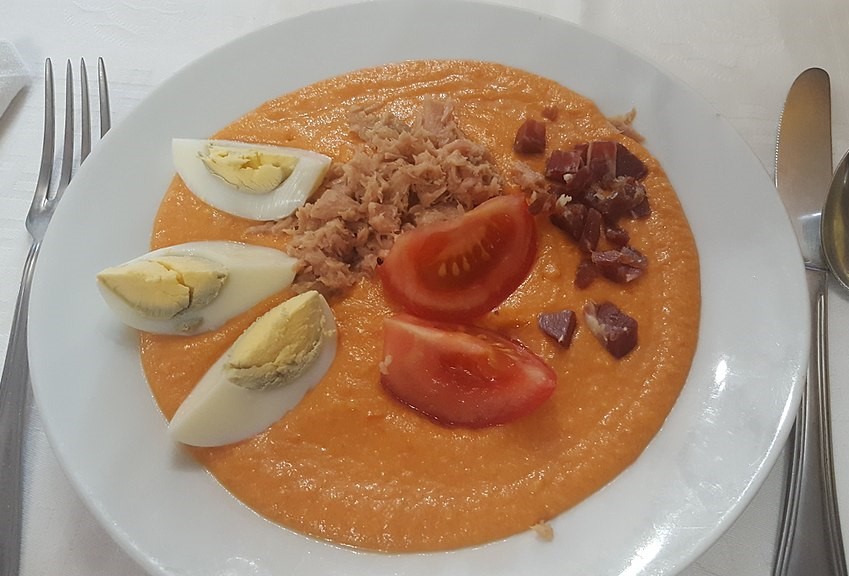 There is nothing more soothing than enjoying a hot bowl of soup after a long day of winter weather. Porra Antequerana is essentially cold tomato soup that can be enjoyed warmed up during the cooler months. Enjoy it with some breadcrumbs for a filling meal!
Ajoblanco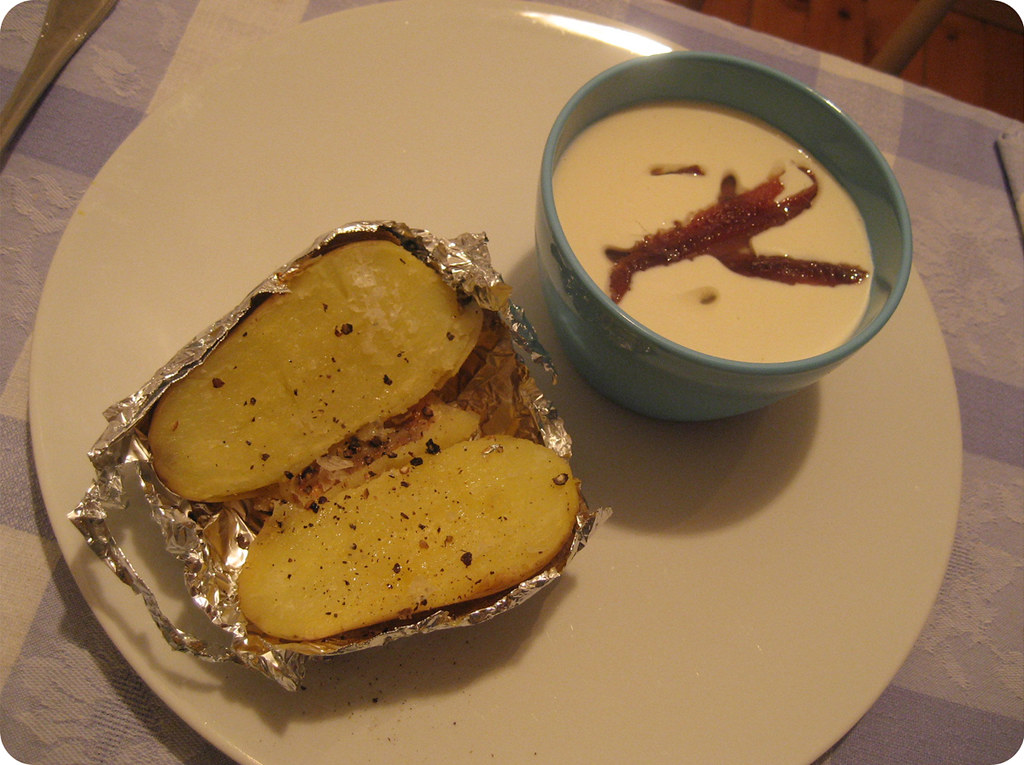 Credit: Flickr / Boca Dorada / CC BY-SA 2.0
If you love Malaga's traditionally cooked tomato soup, then you will fall in love with the simple Ajoblanco. White bread is soaked overnight and made with garlic, vinegar and almonds to form a soup-like consistency. Delicious!
Cordero Asado
Cordero Asado is the perfect meal for creating a date night at home, by the fireplace with some wine. The meal includes a well-seasoned leg of lamb with roasted vegetables and a sauce on the side. Talk about yummy!
Berza Malaguena
We all love a good hearty stew, especially if it is traditionally cooked in the local Spanish style. Berza Malaguena is a stew that is known for being a comfort food in a bowl. The bowl includes beef, chickpeas and other fresh vegetables alongside a slice of bread. Give it a try if you haven't before!