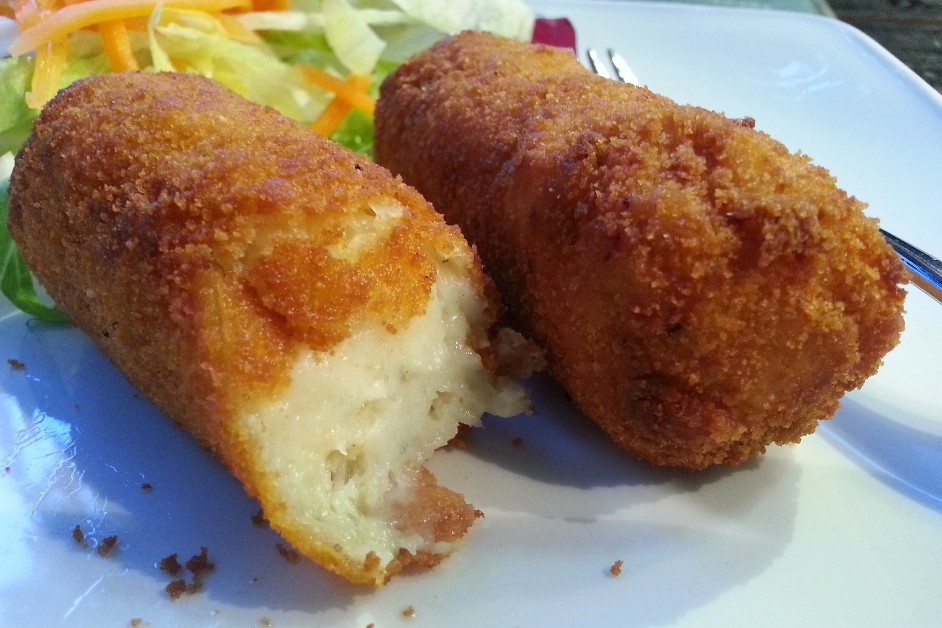 Credit: Flickr / Foodista / CC BY 2.0
Easter (Semana Santa or Holy Week) is just around the corner. It's a time to spend a holiday with friends and family and a time to treat your taste buds with the ultimate Easter delicacies. In Malaga, the traditional Easter foods will leave you satiated. The wonderful Spanish city is the destination to be during Semana Santa to enjoy authentic dishes and have a splendid celebration.
Chickpeas with spinach stew: Espinacas con garbanzos is one of the must-have dishes. At times, salt cod is added to the recipe, which makes it a hearty main course.
Bacalao croquettes: Another popular Semana Santa food is salt cod (bacalao) croquettes. The dish is a wonderful tapa preparation and a must-have.
Torrijas: The dish is quite similar to French Toast and is a sweet treat speciality eaten throughout the week before Easter. A Spanish torrija can be soaked in wine, and tourists can look forward to the honey-soaked version of the sweet preparation.
Bacalao and potato stew: A hearty bowl of this simple dish is tasty and a must-have classic. Cod and potato stew is a soulful dish served with a loaf of crusty sourdough bread.
Pestiños: In bakeries, look out for traditional pestiños—pieces of fried dough that are soaked in spiced honey and aniseed. These delicious bites are a perfect Easter delicacy.
Arroz con Leche: A typical sweet dish that is made with rice cooked in milk, sugar, and cinnamon. The tasty sweet treat courses back to the marshlands of the Guadalquivir. It is a classic dish that's served during the Holy Week since the 20th century.
Buñelos de Viento: The bite-size buñelos de Viento (homemade doughnuts) fried in olive oil and rolled in sugar is another mouth-watering sweet dish. It is a delightful Semana Santa dish and a must-try.
We wish you a hearty-time with family in Malaga over some delicious authentic Easter delicacies. Book a hotel and flight to Malaga now and have a wonderful vacation.