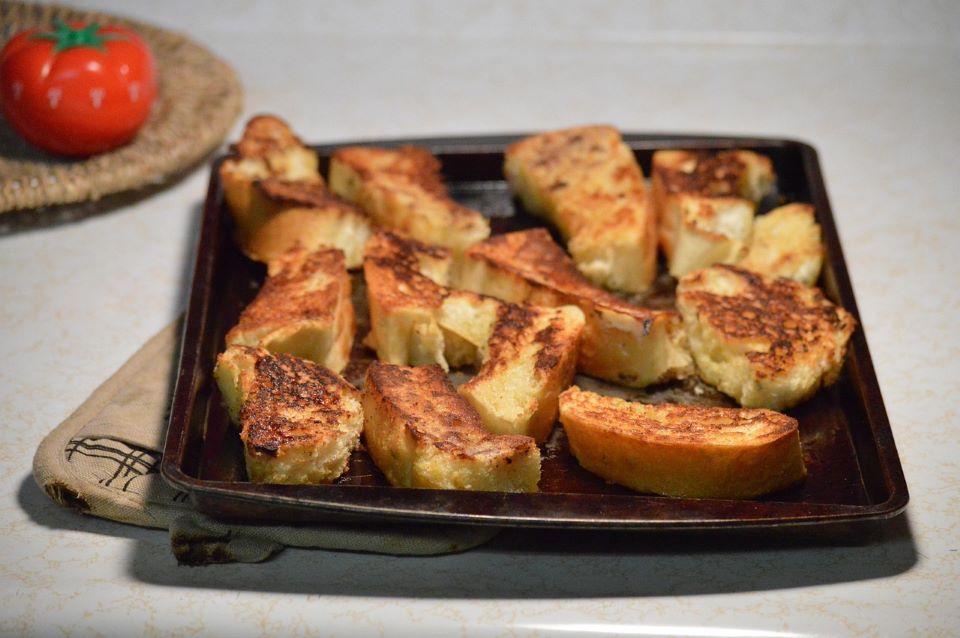 Spring has arrived, and with that comes the annual Easter celebrations! Whether you celebrate the festival or not, you have to admit that it is a fun time to enjoy tasting delicacies specific to the season. If you're a foodie, we challenge you to get out all your stretchy pants and take charge of tasting these popular & traditional Easter dishes right here in Malaga's restaurants. Ditch the seafood for something even more tempting! You won't be sorry!
Torrijas
Torrijas are typical sweet dishes that you will find cooked in every household during the Easter holidays. You will surely get it at local cafes when you place the order! This french toast version is fried in oil instead of butter, cooked with lemon zest and even dipped in wine to get you into the spirit of celebrations.
Roscos Fritos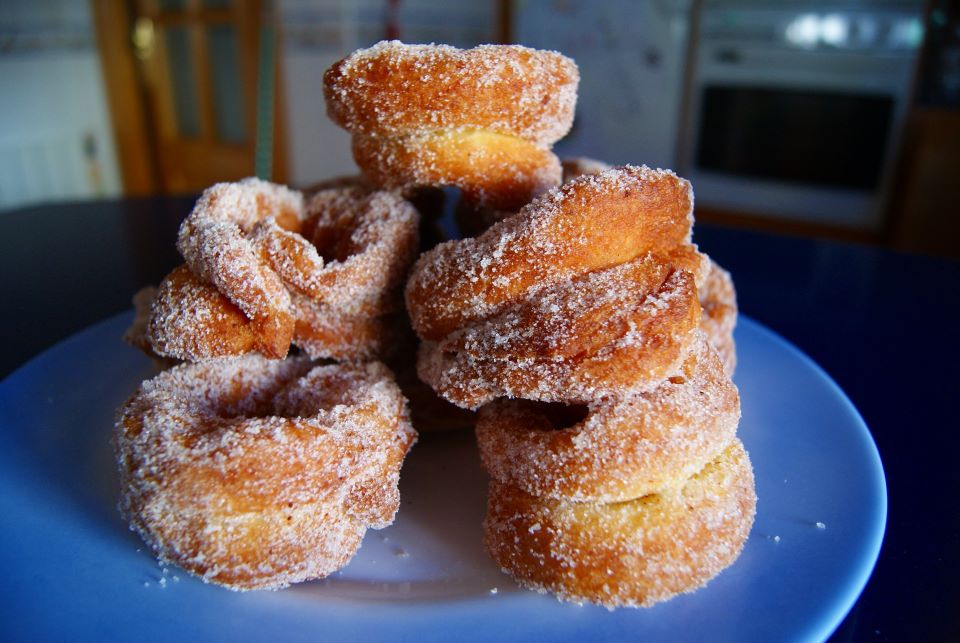 Credit: Flickr/El rincón de Los Vélez/CC BY 2.0
It's not truly Easter without some deep-fried goodies sprinkled with lots of sugar, giving you the perfect high! Spain's version of fried doughnuts is also found in Malaga. Besides the normal dough, you'll find it filled & oozing with cream or aniseed liquor. The choices are yours on what you love and want to try!
Mona de Pascua
Another home-cooked delicacy popular in Spain is Mona de Pascua. Locals in Malaga prepare round or doughnut-shaped cakes topped with chocolate eggs. Usually given by godparents to their godchildren on Easter Monday, this dish is traditional as it is delicious. Don't miss enjoying it during your stay in Malaga!
Borrachuelos
Looking for a food delicacy that will guarantee a good time? The Spanish version of a dish that is cooked with liquor is borrachuelos. Pieces of dough are soaked with brandy or wine, then cooked, dusted with powdered sugar, and served hot & fresh. You cannot miss out on enjoying these sweet delicacies!
Pestinos
Pestinos are another sugar-covered treat that is loved by locals during Easter week! Dough made of flour, sesame, cinnamon, yeast & orange juice is deep-fried and topped with honey & sugar, giving you decadent comfort food at a fraction of the cost. Ditch the diet, and get eating this delicious treat! Enjoy!