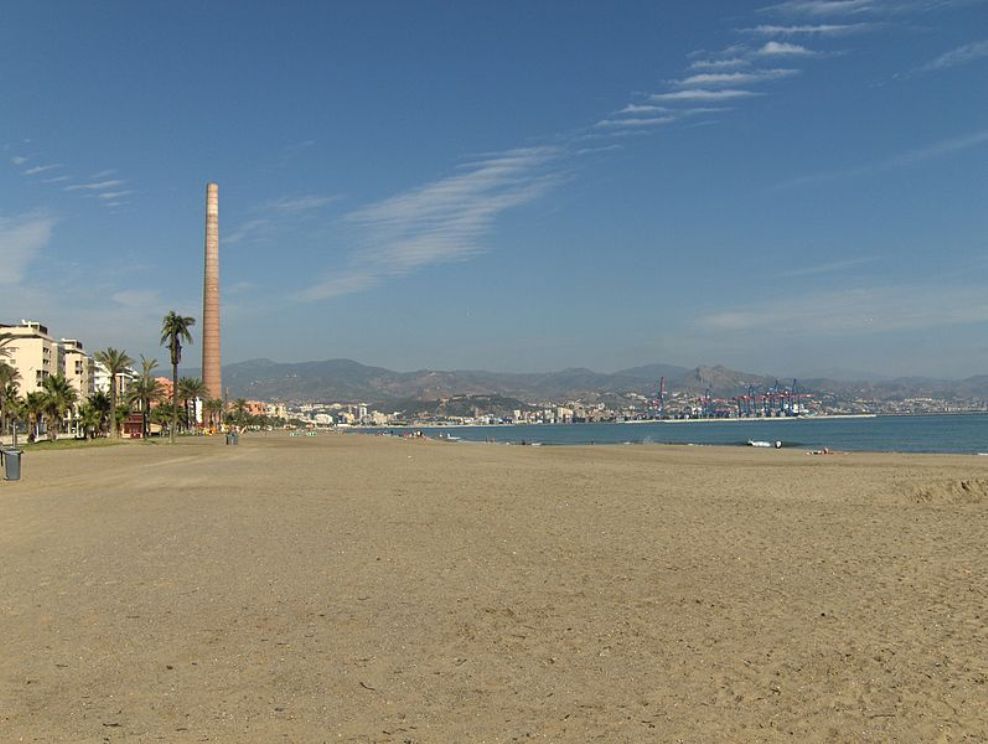 Malaga is the name of both a province and a city in Andalusia, Spain. The province boasts 100 miles (161 kilometres) of beaches along the Mediterranean Sea.
Malaga's east coast tends to be rugged and wild, and the beaches are sheltered by the Maro cliffs. The area has been designated a Protected Natural Space in order to keep it wild, so the beaches won't have much in the way of amenities. They do have clear water, and many have places for diving. The beaches in this area include Cala del Cañuelo, Molino de Papel, and Maro.

The Misericordia beach and San Andresbeach are in Malaga City, are two of the more accessible beaches on the Costa del Sol, and they are near the new west seaside promenade, which can be used for jogging, rollerblading, cycling or walking. They are fine-sand beaches with shallow water and virtually no swell. The beach bars or chiringuitos serve fried fish. Free movies are shown on the beach.
Malagueta beach is located in La Malagueta area ie downtown Malaga. It is easy to reach there by car or bus. This blue flag beach has facilities for the disabled. The beach has several restaurants and a great view of the city skyline at sunset.

The San Julian beach is a long beach that extends from the Guadalhorce River to Los Alamos. It has all of the amenities and plenty of parking. There are many beach bars that serve traditional seafood dishes. The Peñon del Cuervobeach is noted for its dark sand. It has a picnic area, a playground, a bicycle lane and plenty of parking spaces. There are also several bars in the area.