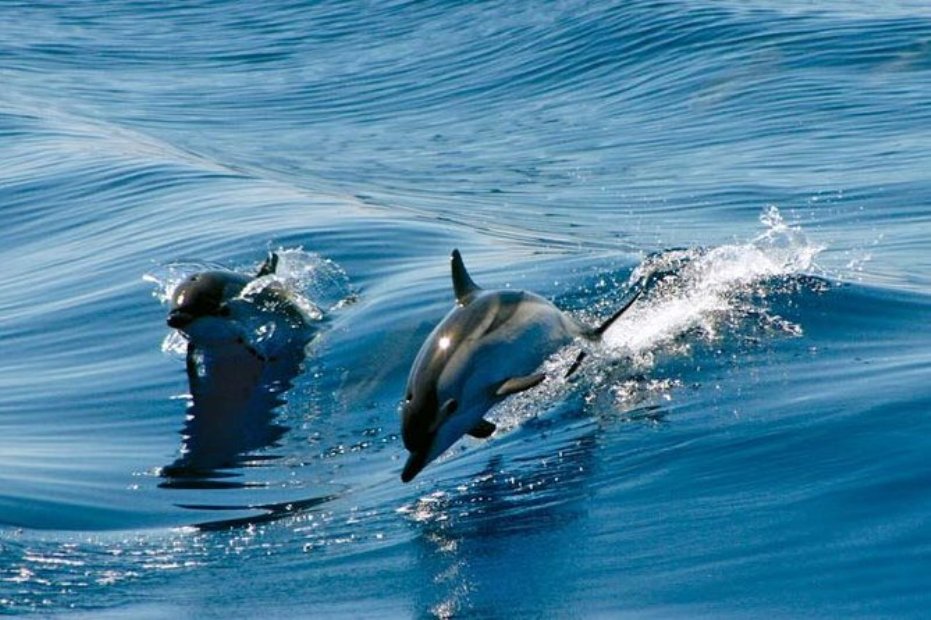 The Gibraltar Dolphin Cruise with transport from Malaga is a fun day trip. An air-conditioned bus will pick up tourists from their hotel and take them to Gibraltar, it generally takes about 1.5 hours. The bus stops at Marina Bay in Gibraltar, where the tourists will meet with their guide and board their boat for a 1.5- hour cruise.
The boat carries up to 25 people, which allows everybody to get a spectacular view of the surroundings. Gibraltar is home to at least three species of dolphins: common, striped, and bottlenose. All three are known to breed off the Gibraltar coast. They're drawn to the area by the vast numbers of squid, sardines and herrings that live there. Dolphins always live in family groups called pods, so it's likely that dolphin-watchers will see several at a time.
After the cruise visitors can then spend two hours at their leisure. They may have an outdoor lunch at one of the many local restaurants or go to the beach or go for local sightseeing. Some of the
sights at Gibraltar
include the famous Rock of Gibraltar, which stands 1400 feet high and was known to the ancient Greeks and Romans as one of the Pillars of Hercules. It is also home to a troop of macaque monkeys or Barbary apes. Visitors will be able to get a good view of the Iberian PeninsulaIberian Peninsula from the top. Gibraltar also has a port and a walled inner city.