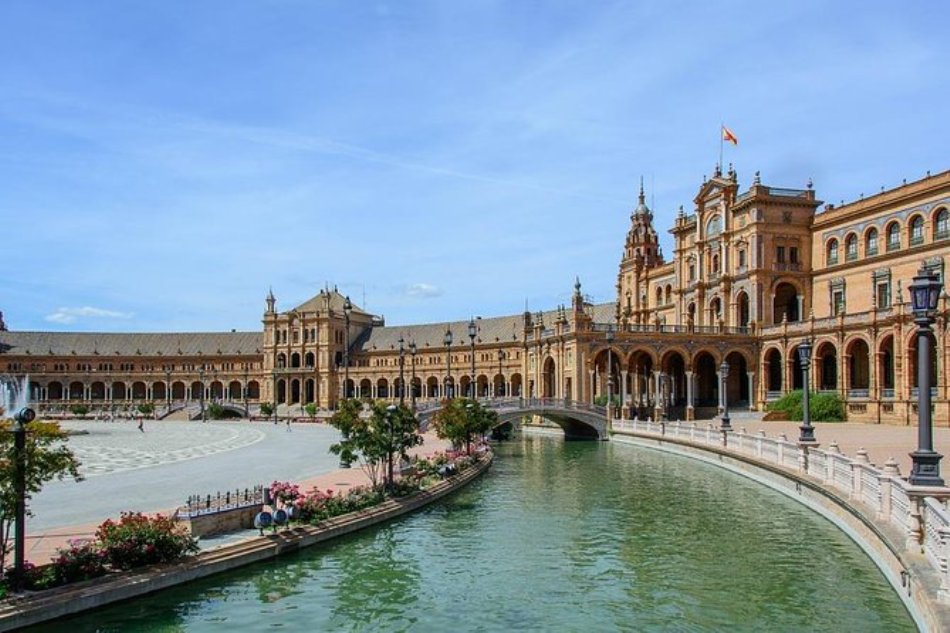 While you are in Malaga for holidays, do take a
day trip from Malaga to Seville.
Seville is considered as a major historical city in Spain; you can visit the ruins of one of the city's ancient aqueducts, as well as explore the long history of the city which spans well over 2,000 years.
During the 2 1/2  hour ride in the comfortable air-conditioned coach, you can admire the beauty of the Andalusian countryside and look forward to seeing the capital city of this region. During your ride, you eyes will be treated to the sight of the Santa Cruz quarter, the Alcazar, Maria Luisa Park, the Avenue of the Palm Trees, the Expo 92 development and parks while your guide explains the historic meaning and interesting facts about the city and region.
Upon arrival, you will be taken to a guided walking tour that includes the Cathedral of St. Mary, thed largest Cathedral in the world, and around the exterior of the Giralda Tower. Make your way to the city centre and enjoy a leisurely Spanish lunch at your own expense and explore the city at your own pace.

At the end of the day, head back to your coach and enjoy your last views of Seville, one of the most interesting and beautiful cities in the area. And remember, the proximity to Seville is another lovely reason to visit Malaga.