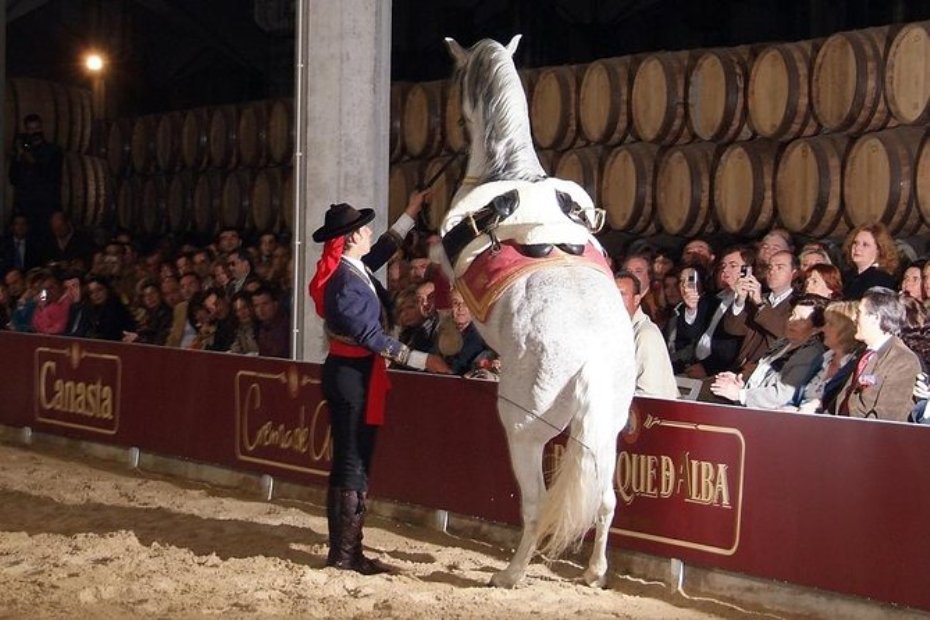 Wines, horses, and sailing.. Take a taste of the high life and spend the day exploring the beautiful municipalities of
Jerez
and
Cádiz
- wine tasting, sampling Andalusian dishes, a horse show, city tours, and ferry ride. Nothing beats this jam-packed cultural ride and activity-filled trip to Jerez and Cádiz!
Schedule your preferred pick-up time from your hotel in Malaga or Costa de Sol with the tour operator. Tour starts around 9 AM, but some guests may be picked up as early as 7 AM, depending on your location and convenience. An air-conditioned coach will be your transport, with a friendly tour guide on board. Your first stop will be the municipality of Jerez de la Frontera. You will witness the region's abundance in cattle ranches and horse-breeding as you traverse Jerez roads. The city, which largely exports sherry, is also known for its good wines.
You will then proceed to Williams and Humbert Winery for your wine tasting and equestrian show. A sampling of sherries comes with aperitifs and a rustic setting. Marvel at the highly organized, stacked barrels in the winery, as the staff explains the process of ageing wines and entertains any queries from you. An impressive Andalusian equestrian show follows. The magnificent horse will be tamed by the costumed horse-breaker and the show will end in a stunning dance.
Next destination is across the waters. You will ride through Jerez countryside to board a ferry and commence with your Bay of Cádiz passing while seeing the sights from a different perspective. Gorgeous beaches and coastal villages display the diverse culture of the region.
As you reach Cádiz, your group will stroll around the city for a walking tour. See Cádiz's famous landmarks including the Cádiz Cathedral and the Puertas de Tierra monument. You then have 2 extra hours to explore on your own, try Andalusian dishes from cafes and restaurants or head on to Old Town to see the city walls and narrow streets. The city has lovely plazas and churches where many tourists and locals converge. After an invigorating and satisfactory day, your tour guide will gather your group as to head back to Malaga or Costa del Sol.
Give yourself a well-deserved day trip away from the bustling city life and book the Jerez and Cadiz Day Trip from Malaga!