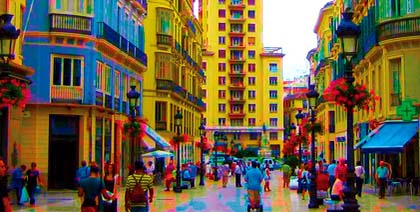 Don't miss this month's special performances and concert happening at
Teatro Cervantes
in Calle Ramos Marín, Malaga. The theater is a destination in itself, improved architecturally and fitted with modern sound system to accommodate more than 1000 guests. It regularly hosts ballet shows, opera, concerts, and theatrical plays.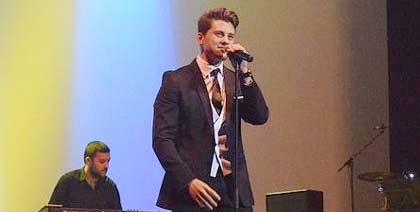 Álvaro Díaz Concert
Álvaro Díaz is an extremely talented crooner, with over 150 concerts under his belt. He started studying music at very young age, Álvaro is particularly gifted with the trumpet, and and an excellent flamenco singer. His career took off after participating in popular show SLLC. Watch him live in this one night only concert titled 'Free' as he explores different genres which inspired him including bolero, ranchera, and romantic..
date: June 18thshow starts: 9PMticket price:€ 20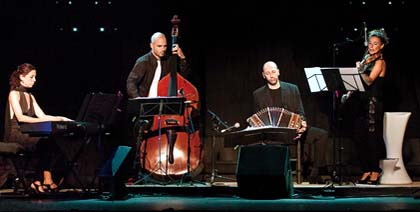 Tango Malaga
Argentinian Singer-actress Susana Rinaldi, a key figure in the world of tango,  brings her passionate interpretation of stories through tango. Dubbed the godmother of the event, Susana headlines the show Tango Malaga in a concert on June 16th. She will also present the opening of the Exhibition of photographs by Roberto Duran on June 15th. Susana performs with master pianist Juan Esteban Cuacci in her concert.
Aside from the anticipated concert, the event extends to
Teatro Echegaray
. On June 17th,
'The History of Tango'
and
'Musicality in Tango for Dancers'
are presented,
'Times of Tango'
on June 18th, and
'All Dance Sextet tango'
on June 19th, and
'The Four Seasons Piazzolla Porteñas'
on June 20th.
Tango Malaga duration: June 18th - 20thSusana Rinaldi concert starts: 9PM, June 16thConcert ticket prices:€ 9
,
€ 13
,
€ 18, € 24 (per seat location)
Teatro Echegaray ticket price (all events):
€ 15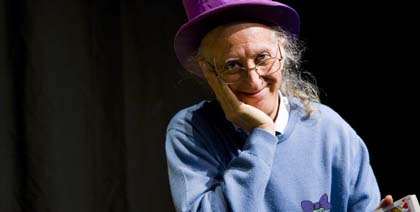 14th Jajejijojú Festival: Alice in Wonderland
Jajejijojú's Children Magic and Comedy Charity Festival, which starts on June 26th, celebrates with fun programs for kids and kids-at-heart. Activities include magic tricks and lessons, clown presentations, face-paintings, percussion or batucadas sessions. For the event's closing gala on June 28th, they bring in the best magicians from Spain and overseas - Pit Hartling, Nuel Galán, Iván Santacruz, Señor Pérez and Pedro Volta as a special treat for kids. Get lost in Wonderland and literally feel the magic!
Magicians' show date: June 28thshow starts: noonticket price:€ 10