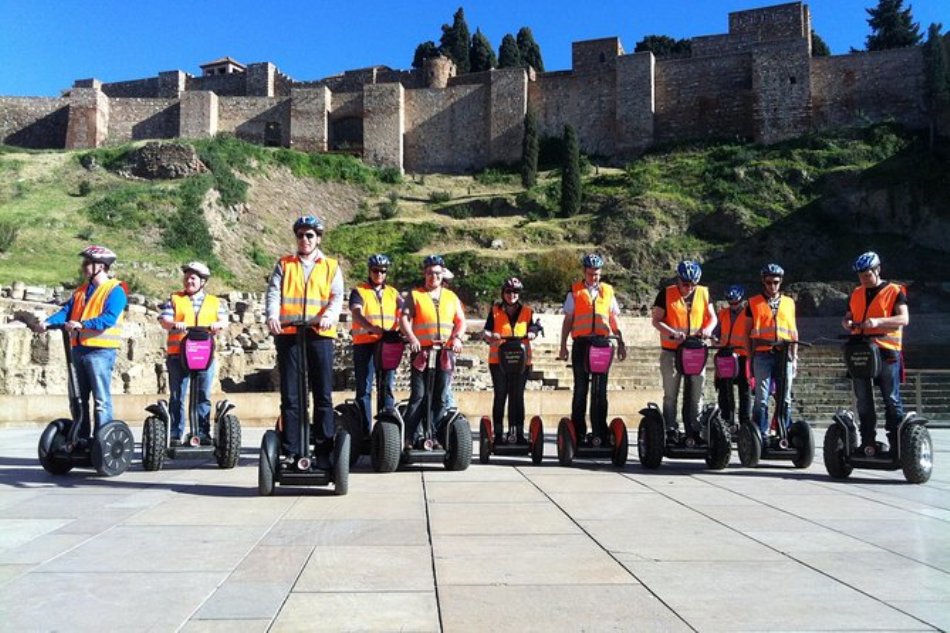 See nature up close, in a different way - join the Segway tour at the Parque Natural Montes de Malaga (Malaga Mountains)! This relaxing and informative trip, you can make new friends, have a unique experience with nature, and that uber missing fresh mountain air from the city. Open to first-time users and pro Segway enthusiasts.
You will be picked up from the hotel by coach, or you can head on straight to Las Contadoras to meet with your guide and other participants. Las Contadoras,  (which is roughly 17-km from Malaga central), is a centre for learning and caring for nature. It hosts various activities for families or corporates, promoting environmental awareness including shooting star-gazing events, overnight accommodations for night swimming under the stars, and wild boar observations, among others.
Maximum number of Segway-riders per tour is restricted to 10, to ensure the guide's focus. While at Las Contadoras, you will be assigned your individual Segway unit, complete with helmet and reflective vest.
The Segway model used is designed for all-terrain, which makes it the perfect vehicle for gliding across rugged patches while enjoying the surrounding view. It's an electric, self-balancing vehicle that is easy to learn and use. Snacks and water are provided with the tour, and you can bring extra snacks if you prefer. Wear comfortable clothes and shoes. Basic Segway manoeuvring will be introduced in the briefing. Your highly competent guide will teach you tricks on how to safely climb small hills and rough patches.
Malaga Mountains offer priceless views of lush greenery. You will encounter interesting plants, trees, and flowers as you pass over small streams and pocket gardens shaped by nature. The pace is moderate and you can stop for photos if you wish.
Try something new and choose a Segway tour and enjoy your Malaga Holidays.