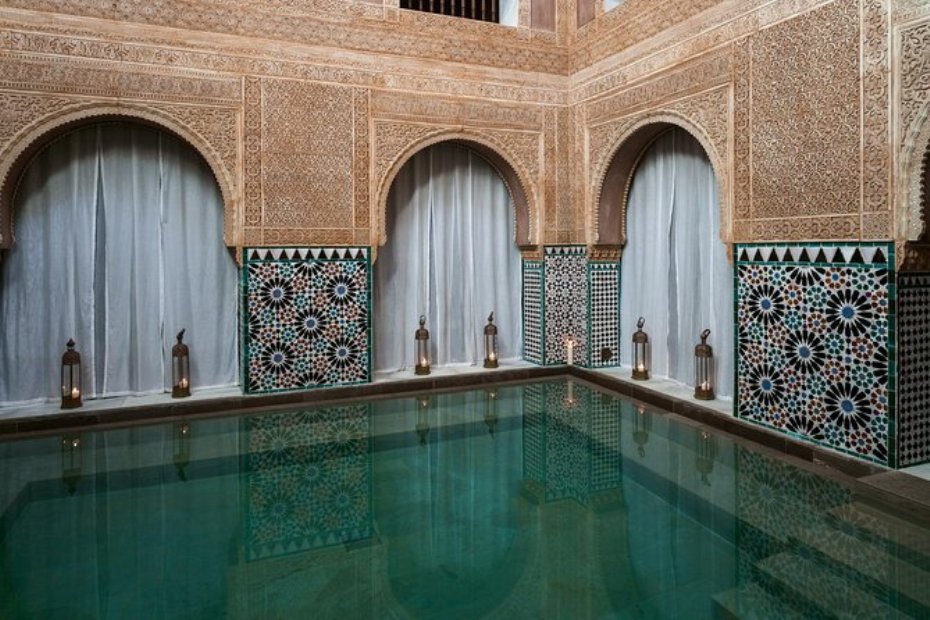 Set a few hours to pamper yourself at Malaga's
Hammam Al Andalus
bathhouse. Get ready to be slathered in some of the world's most luxurious oils and aromatic blends that will surely melt your worries away.
Decide on what hour you would prefer to be picked up from your hotel. Hammam Al Andalus is located at the old Medina, and opens 10 AM, closes 12midnight. You have 1.5-hour allotment of pure relaxation at the spa. You can spend this time soaked in a warm then cold bath, or the other way around; then transferring to the Aroma Corner to have your 15-minute massage. Unlimited mint tea and water is provided at any time you should ask. You can upgrade your massage for an extra 15 more minutes, indicating specific parts of your body which needs more kneading - legs, back, or both. Experience utter serenity as a wave of calmness take over you while the masseuse spreads exquisite essential oils over your skin. You have a choice over lavender, rose, red or violet amber as your scented oil. Let the soothing smells and comforting surroundings envelope your being and get you energized.
The Moorish decor, colourful tiles, arches and concave ceilings reflect the strong Arabic influence. Adopting the historical routines of the past, where Moorish ancestors of the Malaga dip into baths for long hours and socialize. Now it is a place for escaping the modern world and dropping your anxieties, as your muscles loosen under the expert hands of your masseuse. Walk along candle-lit corridors and echoing sounds of water sashaying slowly.
Take note of bringing your bathing suit with you. All other items you might need will be provided. You will be assigned a towel and supplied with shampoo, shower gel, and comb. After your massage and bath dips, head on to the showers area before your 1.5hour inside the spa expires.
 Book Arabian Baths Experience at Malaga's Hammam Al Andalus tour today!