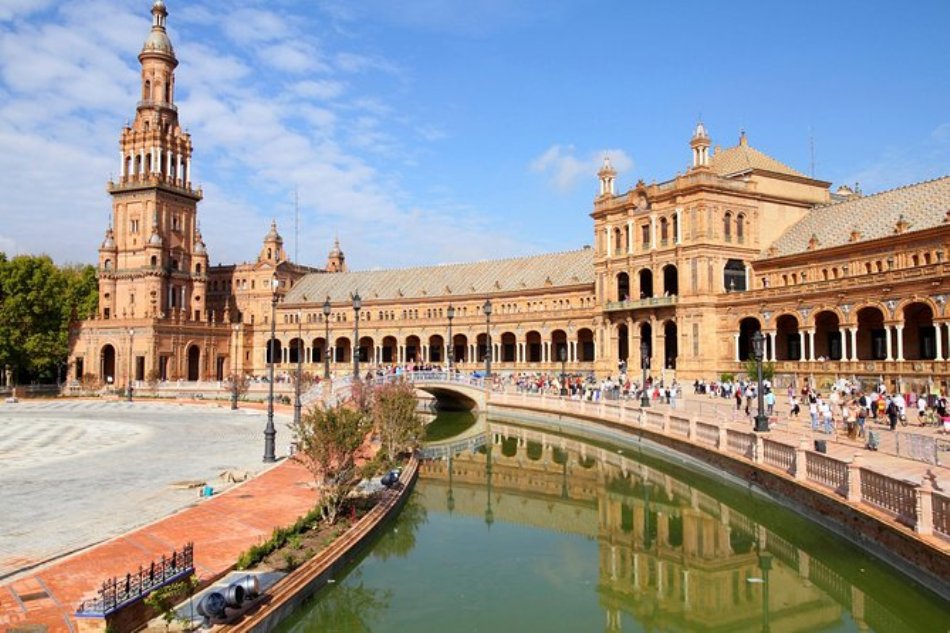 Fuel your soul with an enchanting day trip to Seville city reflecting the fairytale-like charm of Andalusia from Málaga.
Built on the banks of the Guadalquivir River, Seville beguiles its visitors with its sun-splashed atmosphere, rich Arab legacy, cobblestone pathways, and brilliant festivals like the religious festival of Semana Santa. Perfect for a short-break destination, there are many things to do and see in Seville. Don't miss the top attractions of Seville, like the UNESCO World Heritage-listed Alcazar fortress and Cathedral of St Mary.
Embark on your
Seville trip
with a 2.5 hour (around 204.8 km) drive in an air-conditioned coach from Málaga to Seville. Absorb the Andalusian countryside as you get right into the heart of this mesmerising city. As you tour, listen to your guide giving fascinating insights of the place.
On arrival, get ready to explore the city from the comfort of the coach. With the temperatures averaging to 28°C (82°F), you will enjoy the pleasant climate. See the celebrated landmark of Maria Luisa Park, a public park with a half-mile of stretches of palm and orange trees, flower beds, elegant fountains and more. Look out for the tenth-century Alcazar fortress, a UNESCO-listed World Heritage site with exemplary architecture, and the Avenue of the Palm Trees.
Continue touring the primary tourist neighbourhood of the Santa Cruz Quarter, and watch the Expo 92 development. Later, explore the city at your own pace on a walking tour. Visit the largest Gothic cathedral the Cathedral of St Mary, and indulge in some great photo opportunities. Capture the city's prominent symbol the bell tower of Seville Cathedral, the Giralda Tower is104.1 m in height. Head to the Seville's centre and enjoy a scrumptious Spanish lunch at a local restaurant, before heading back to Málaga with treasured memories of your tour.