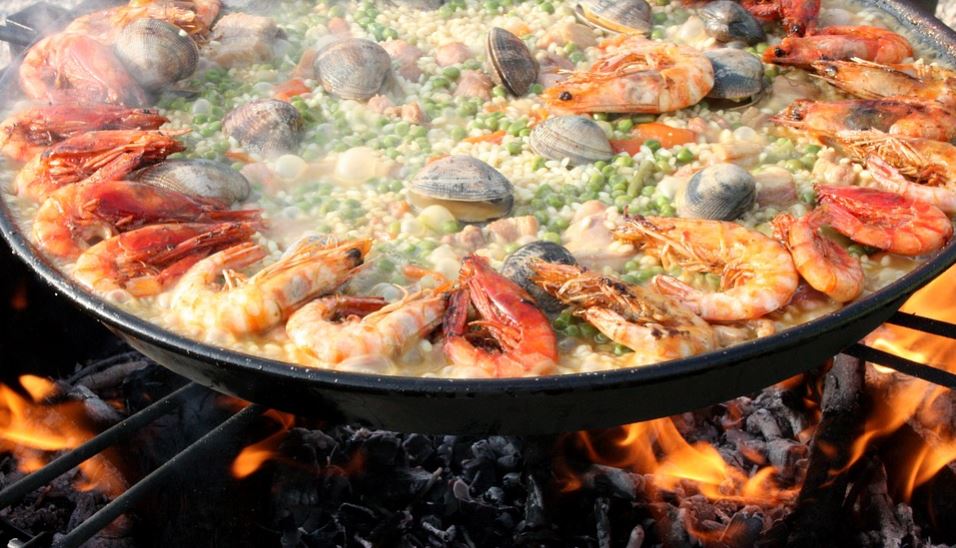 Malaga is not just a place to enjoy the sun and beach; its sights range from historical heritage and scenic natural landscape to stylish harbours and excellent restaurants. And for a good food lover, this gastronomical gem of a city is definitely worth visiting. From seaside Chriniguitos to serving the daily catch to tapas bars in the city's historic centre, Malaga has something for every palette. Here is the ultimate guide of famous local places to eat in Malaga.
FONDA CASA PEPA
Located in the town of Carratraca, this charming restaurant called Fonda Casa Pepa serves traditional dishes of Malaga. The unique thing about this place is that if a group of people comes here for lunch then, the food is going to be served in the same pot it is cooked in. The entire pot is for your gang!
CHIRINGUITO EL AYO NERJA
Serving the city's best Paella, this popular established place is located next to Educare Adventure. This place is well-known for serving authentic Spanish cuisine. Also, the restaurant is famous for its close relationship with renowned television series Verano Azul star Chanquete, who used to eat at this place.
LA TRANCA
If you are looking for a good atmosphere, a nice setting area and some tasty dishes then head to La Tranca. Their warm hospitality and delicious bites are enough to leave a mark in your heart and mind.
EL COLILLA
If you're searching for serious tapas here, your search ends. This place has pioneered the Granadian concept of tapas; that means free tapas with every drink. For every beer you have, you can choose over 45 cuisines from the menu at a very affordable price. Indeed, this place serves a superb lunch deal in a true Spanish style.
SANTA CLARA VENTORRILLO SALE
You cannot leave Malaga without trying the typical Montes dish of this restaurant. It houses an explosive combination of eggs, sausage, and potatoes which you can enjoy with an excellent sweet wine from the province. This place also serves unique Malaga dishes. The ambience of this charming restaurant is mesmerizing.
Rent a car, and head over to one or all of these mouthwatering spots in Malaga during your stay!