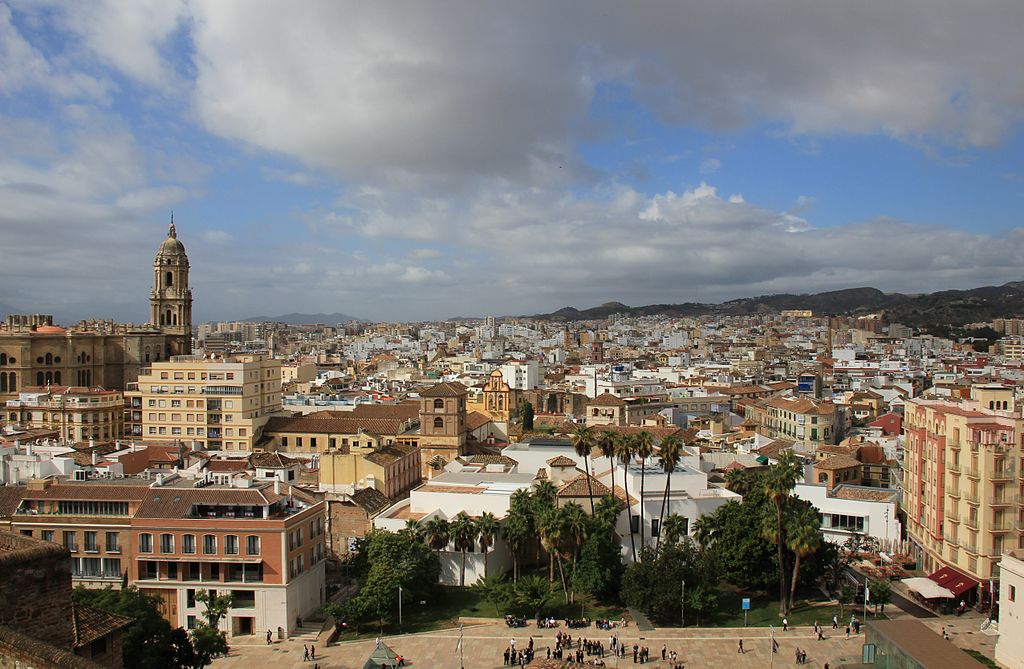 Credit: Flickr / Fabi-DE / CC BY-SA 2.0
Malaga surprised us in many ways whether by its calm beaches, fresh barbecue sardines or the lively nightlife. The capital of the Costa del Sol is rated as one of the best and cheapest holiday destinations to visit in Spain and visitors are pleasantly surprised by how little everything costs in this city.  So if you're planning to visit Malaga but have a strict budget, then follow these tips for keeping the costs low.
Getting Around Malaga
If your accommodation is in the city centre, then you don't have to worry about getting around costs. It will be almost nil because everything is within walking distance. But if your stay is slightly out of town, then buses and trains are the cheapest way to travel in and around Malaga. You'll get trains every 20 minutes and buses every 10 minutes. Both will set you back substantially less than a taxi ride; however, if there are several of you then it's worth to get a quote from a taxi driver for the city trip – it will be cheaper than the bus.   
Staying in Malaga on a budget  
Staying is not a big issue in Malaga you can choose your stay as per your preference; you go for Dorm rooms in hostels which will cost €10 per night, while private hostel rooms go for around €35. However, if you choose to stay in a hotel then check their websites for early-bird deals and book your motel in advance. The best deals on accommodation in Malaga mostly come on offseason or during usual mid-week rather than at the weekend. There are plenty of hotels that include breakfast in your package at cheaper rates, so you can try to grab such offers and save your money on the morning meals.  
Inexpensive Eats and Drinks 
Malaga is well known for its high-quality seafood, and it's pretty easy to fill your belly and throw back a drink or two for €10 or less. And now for meals chuck the starters and main courses and switch to free tapas as you're in Spain and they are the cheapest meals to order during the day and even for the night. You can also lookout for some free tapas that are being offered by a few restaurants.
Checking out Malaga's beautiful spots for free
The top attractions in the capital city of Costa del Sol are its world-famous art museums and ancient monuments. Some of the sites may charge you while you make a visit; however, most of the attractions are 100% free to explore like Picasso Museum, Carmen Thyssen Museum, Contemporary Art Center (CAC), Roman Theater, etc. are few to name where you can head for free without paying any entry fee.  
If you aren't an art or museum lover, then you can explore the beachside where you can relax and watch the waves. You can also head for the hills for adventure.