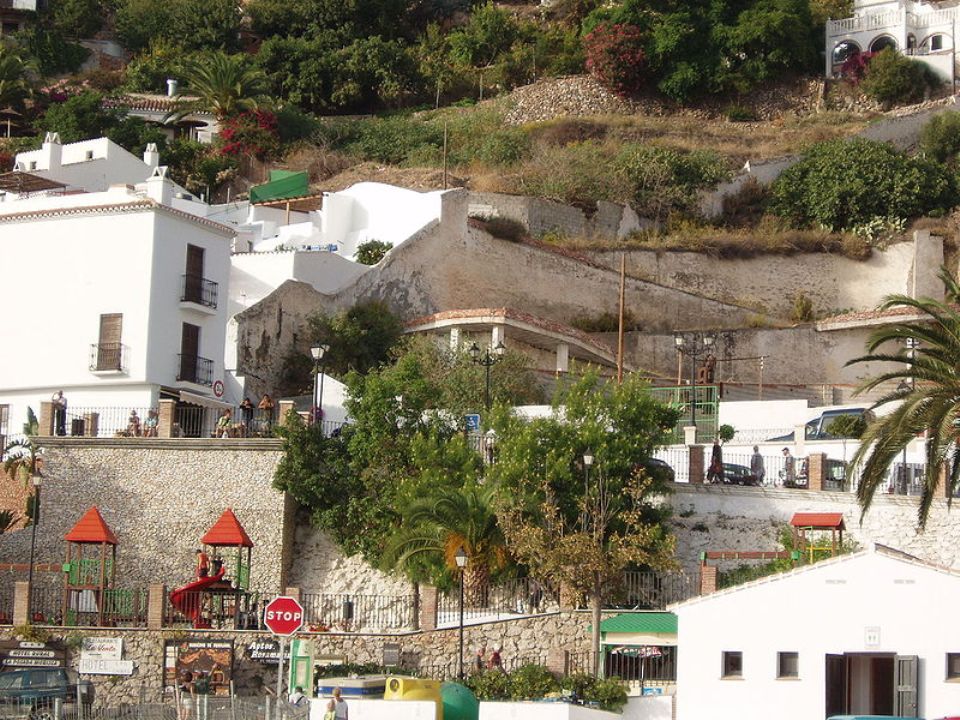 Frigiliana is one of the most traditional and picturesque villages in Spain. This lovely coastal village offers some splendid seaside views of the Mediterranean Sea as you travel to the whitewashed houses draped in colourful flower pots. The town is a typical beautiful Andalusian town that still has its rich historical culture.
This village is surrounded by breathtaking spots. You can climb up to the Castle of Lizar and get lost in some good historical flashes or stroll in the charming streets of Frigiliana. It will take you back in time, to a land of Moorish Kingdoms, leaving a remarkable experience to your journey. Not only this the magnificent village also offers lovely restaurants serving tapas accompanied by stunning views of the countryside and the coast below. All of these attractions will explain why this place is considered as one of the most beautiful villages in Andalusia.
After having seen the beautiful spots of the city take yourself to charming little shops of Frigiliana for some rustic pottery and sweet wine. You can also upgrade your Malaga tour by making a short trip to Nerja, another beautiful village and spend some leisurely time by marvelling at the charming narrow streets replete with winding lanes and flowering balconies.
Frigiliana is also known for its unique way of celebrating the festival of their culture. If you are in this area during August, you shouldn't miss this unusual festival of Frigiliana. During these three days, the village gets filled with people singing, dancing and enjoying tasty portions of food in the famous Ruta de Las Tapas. From centuries the festival of three cultures- the Christian, the Moorish, and the Sephardic of Andalucia is being celebrated here.
Pondering how to reach on this scenic land? Well, you can enter the village from Malaga which is one-hour or roughly 60km away from Frigiliana. However, Malanga is not directly connected to Frigiliana, and you will have to buy a ticket to Nerja from Malaga reach your destination.