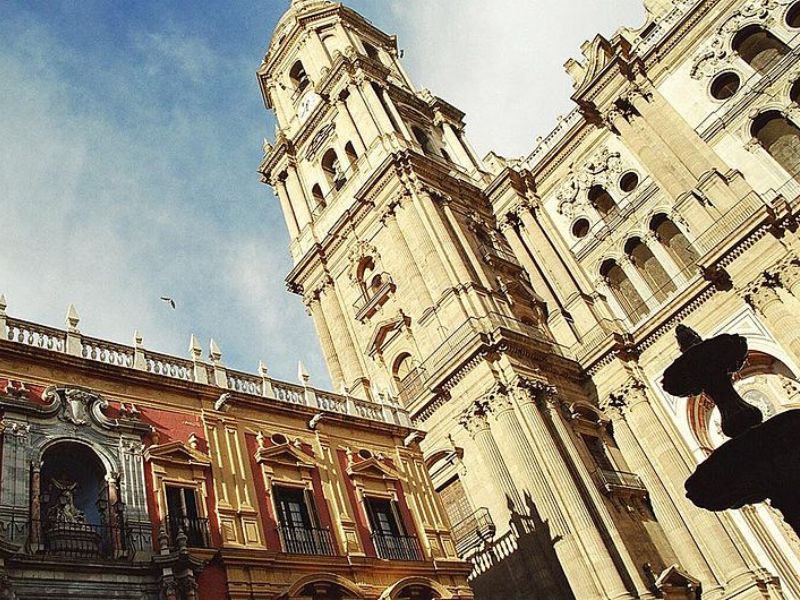 Credit: Manfred Werner / CC BY-SA 3.0
The Malaga Cathedral is a Renaissance church built on the site of former medieval Moorish walls whose remains are found in the nearby Alcazaba and the Castle of Gibralfaro. Diego de Siloe, a Spanish Renaissance sculptor, was the primary architect of the Malaga cathedral. According to his plans, the construction was carried out between 1528 and 1782.
Since work of the cathedral was carried out over two centuries, it reflects different architectural styles with notable influences of Renaissance, gothic and baroque styles. The majestic impression of the castle is nowhere dented, considering one of the towers was never completed for lack of funds. In fact, the people of Malaga affectionately call it La Manquita or the "one-armed woman".

The interiors of the cathedral are a glorious representation of renaissance and baroque splendour. The remarkable 17th-century choir stalls of mahogany and cedar were designed by Luis Ortiz. Later, the wood carving of saints behind each stall was sculpted by Pedro de Mena. His teacher, Alonso Caro has also contributed to some of the works on the chapels.