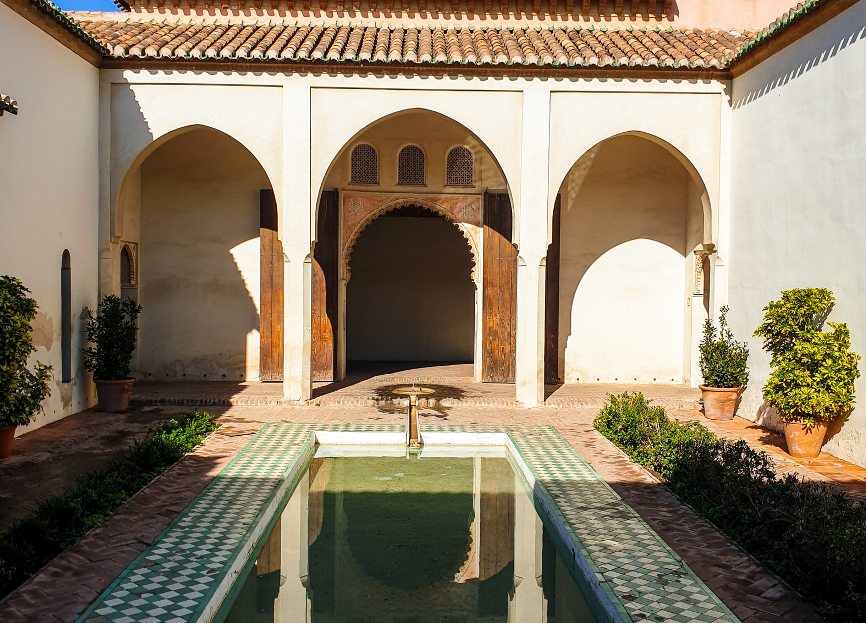 As you set foot on Andalusian soil, the first thing to mesmerize you,  are the olive trees that dot the countryside. Trail a little further and you will realize the historical impact of Malaga, on Spain. The majestic castles, towering churches and larger-than-life Moorish fortresses instantly capture the heart.  But what creates a deep impact on your memory is the hill-hugging Alcazaba fortress built by the Moors and the ruins of a Roman theatre whose materials were used in the construction of the fortress.
The rugged-looking 1,000 years old fortress is said to have been built by the Muslim Berber ruler Badis Ben Habus in the mid-11th century. Back in the olden times, the fortress seems to have done a good job of protecting Malaga from invaders and fury of the sea. It had three defensive walls, out of which only two remain today. One of the best-preserved citadels in Spain, Alcazaba puts on an impressive display of defensive strategies seen in the citadels and defensive towers. Inspired by the Alhambra in Granada, the military fortress is also an excellent example of Moorish architecture. The most notable are the magnificent palaces, beautiful gardens and the archaeological museum housing many Moorish and Phoenician finds.
At the foot of the Alcazaba, one can find the remains of the Roman theatre which were discovered in 1951. Dating back to 1st century B.C. the ruins radiate the lifestyle of wealthy Romans, in the times of Augustus. Of course, later the ruins fell prey to Moorish plans to construct the Alcazaba. Even today, the proscenium, Roman pillars and shaft stand tall to reenact history.