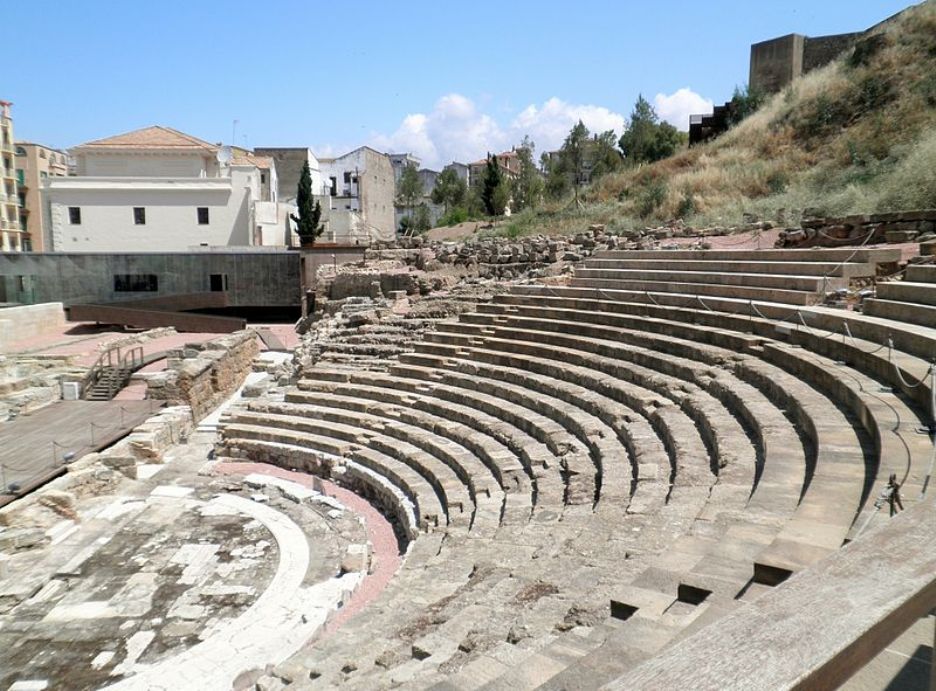 The Roman theatre in Malaga was discovered in 1951, when the construction of Casa de Cultura was underway.
Despite years of being buried for quite a long time, the Roman theatre was discovered to be largely preserved, even under the impact of a constantly enlarging and changing city. The site was also used as a quarry during the Muslim regime in Malaga.

It is believed that it dates back to the first century AD and was built under the reign of Augustus. The theatre is in classic Roman design and is a represents a prototype by Vitruvius. This prototype features a grand orchestra and entrance with tiered seating.

The marble grate used to drain water from the seating section, the marble slab at the entrance and more than half of the audience seating has survived the test of time. The stage still sports some of the original paint. Plays were performed on a wooden platform. The supports for the platform are still intact.

The intact condition of the Roman theatre, the ingenuity and beauty in its original construction is spell bounding. The prominence and beauty of the site have led it to be a popular site with locals and tourists alike.

Visit Malaga to explore Roman theatre and travel back in time.