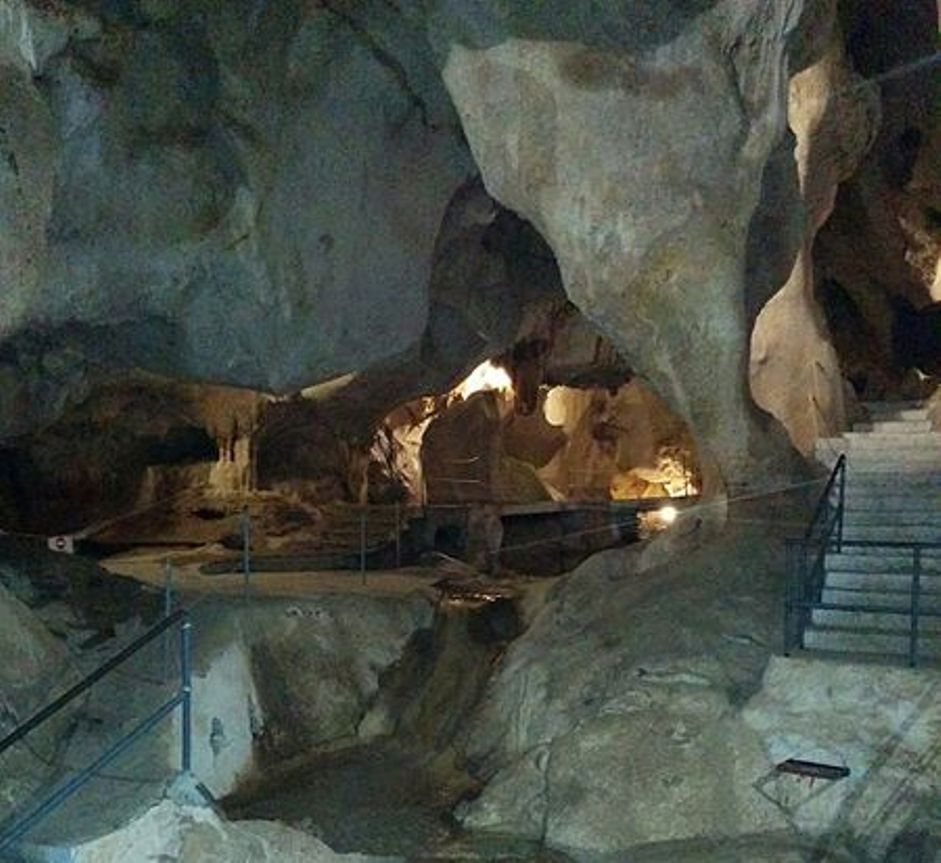 Known as Malaga's "Treasure Trove," Cueva del Tesoro is one of just three marine-cave systems of its kind in the world, and the only known one in Europe.
Carved out of limestone cliffs by the sea during the Jurassic period, the cave's chambers contain numerous thrilling discoveries, making it one of the top things to do in Malaga.

A trip to the Cueva del Tesoro, just outside the city, is always at the top of the list for those who visit Malaga. Seeing the cave is described as a dreamlike experience, with steps, walkways and an elevator used to enter the 1,500 meter-long silent labyrinth with multiply rooms and three lakes. Six 12th-century gold dinars, believed to have belonged to the Arab king, were discovered in the labyrinth.

The many legends of Cueva del Tesoro are what make the cave one of the favorite Malaga holidays. Referred to in 17th century writing, the treasures of King Tesufin ibn Ali, the last king of the Almoravid Dynasty who died in 1145 and was, is believed to have been buried in the cave. One room is dedicated to Roman tribune Marcus Crassus who fled Rome after killing his entire family and used the cave as a hideout for eight months. Swiss explorer Antonio Nari was the cause of his own demise in 1847. Spending years searching the labyrinth, using gunpowder to blast open new galleries, he was killed in one of his own explosions.

Still, even all of this may not be why Cueva del Tesoro will continue to be a favorite of all Malaga activities. In 2014 the Center for Scientific Research discovered of species of microorganisms which could lead to the development of new antibiotics. With so many strains of bacteria becoming resistant to currently available drugs, this discovery could prove to be the real treasure trove of Malaga.