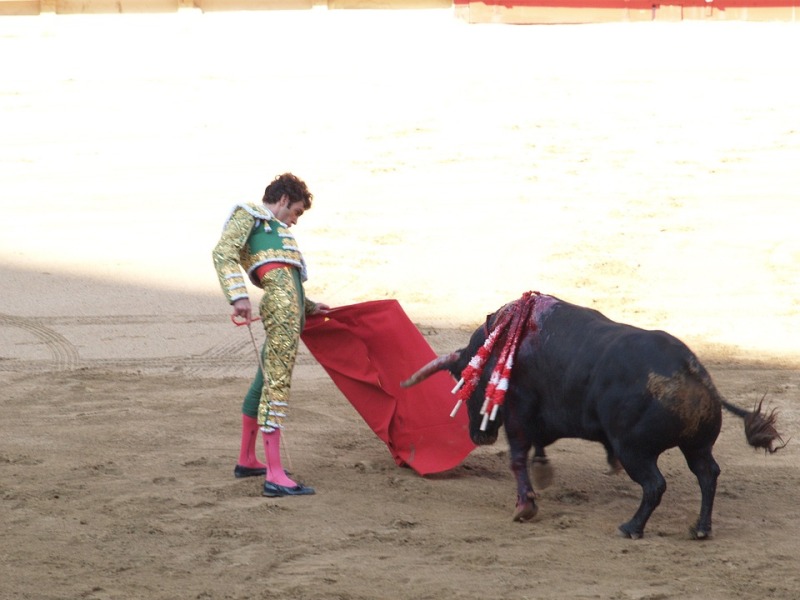 Malaga has a long history of bullfighting and is almost a culture in the region. Excavations have revealed paintings and images of bullfighting on artefacts dating as old as 2000BC.
Although the origin of bullfighting is associated with ancient Rome, bullfighting emerged to its fullest, as an art form in the Iberian Peninsula. The Moors from North Africa ruled Andalusia up to A.D. 711. It was these Moors that elevated bullfighting from a mere gory spectacle to an art form depicting courage, strength and bravery. These were performed on feast days, where the Moors perched atop trained horses and confronted the bulls.
Bullfighting underwent many changes as it evolved through the centuries. Today's bullfighting still takes it cue, from the bullfighting period of 1726. It was at this time, that the
rapier
and the
muleta
used in the last part of the fight were introduced by Francisco Romero of Ronda, Spain.
There are many bullfighting rings in Malaga, where spectators can watch this electric sport. For those who are turned off by the violence of the sport, they can visit the Taurino Bullfighting museum instead, to learn more about the history of the sport.
Along with bullfighting, there are many other
attractions in Malaga
, for all kinds of travellers.