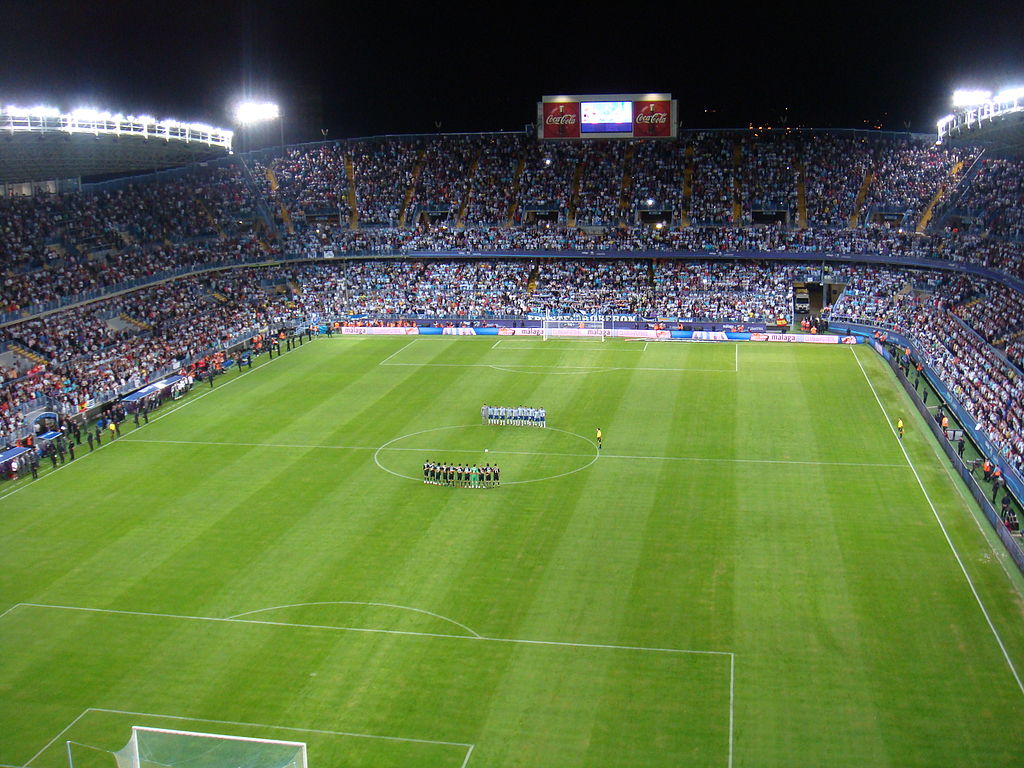 Malaga is a popular tourist hotspot in Spain. Everyone associates Spain with great weather, food, wine and things to do, which is why so many make the trip to the sunkissed European hotspot. One of the best things to do, or to check out, while in Malaga is to visit the home of Malaga CF, La Rosaleda
Malaga CF, who have had stints in La Liga, are a popular Spanish football team. They currently ply their trade in La Liga 2, Spain's second division, a league that is avidly followed by a loyal fan base, who they support by following their teams wherever they play and betting on football matches, without fail. While things aren't necessarily going great on the pitch for Malaga and their supporters, they are watching football in a great stadium right now, and La Rosaleda is more than worth a visit.
Malaga may currently be in the second tier of Spanish football, which isn't ideal, but they still have one of the country's top stadiums, with a capacity of 30,044, making it the eighteenth largest in Spain and the fourth biggest across Andalusia. It's also a sporting venue steeped in history, opening in 1941. Therefore, over time, many special moments have made it perfect for tourists.
As you will expect, the football club are keen for people to come and see their home and get a sneak peek behind the scenes, so there are guided tours that can be booked throughout the football season. On the guided tour, visitors will get to check out the museum, press box, VIP area, presidential box and much more. There isn't a better way to see La Rosaleda, everything that has gone before, and the modern era's traditions.
Of course, it is possible to see La Rosaleda in all its glory on matchday, either during the day or at night. And the experience will be great, especially if the team wins. However, you will arguably miss out on all the good stuff, such as walking out onto the pitch and even visiting the dressing rooms. You could say that combining a stadium one of the famed stadium tours with a matchday experience could be the best of both worlds. And, if you can stretch to a VIP matchday experience, even better.
While Spain may have bigger, better and more prestigious football stadiums, they don't come better than La Rosaleda in Malaga, and it can still more than hold its own against the rest that Spanish football has to offer. The club make a huge effort with the tours, which they call a "special Malaguista guided tour," so it's certainly not something to pass up the chance of experiencing.
And, of course, Malaga itself has a lot to see and do itself as a city. Even if you're just visiting as a football tourist, there are great places to stay, eat and drink. Malaga is one of those cities that people visit and then only ever have good things to say. And they often return too, with Malaga CF and La Rosaleda always big attractions.