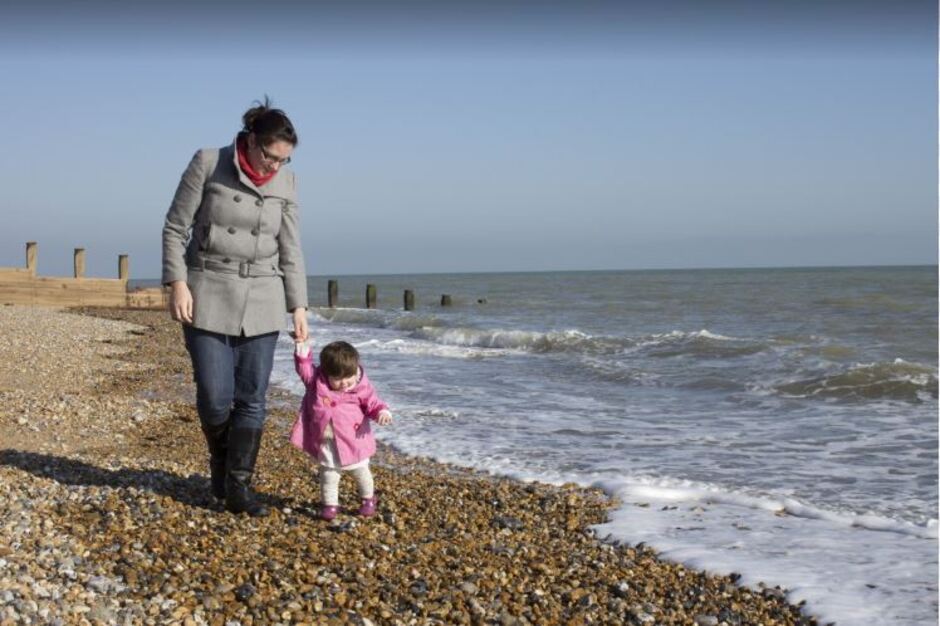 Travelling with family is a great way to expose your kids to new cultures and bond, while having fun along the way, and Malaga is a great destination to visit. As one of the most vibrant cities along Spain's southern coast, Malaga packs in a lot of amazing activities to do. Just as you fly in, you can check out the Museo Aeronáutico de Málaga if your kids love aeroplanes. The place has a lot of hands-on interactive displays and you can even sit in the cockpit of a real airliner. The best thing is, it's absolutely free.
Neighbourhoods
Since you're planning a trip with your family, you'll want neighbourhoods located next to beaches and parks and decked out with all the amenities. The neighbourhood of Huelin is ideal for families. It is next to the beach and has a large park with a lake and 32,000 square metres of gardens with a playground.  The best thing is, it is just a short distance from the historic centre of Málaga. The two main beaches in Huelin with the best amenities are Playa de San Andrés and Playa de La Misericordia; perfect for a family day out. Take a boat trip from the port around the bay and discover Málaga from the sea. Also in the port, the 70 meters high Ferris wheel of Malaga offers the best bird's eye view of Málaga. 
El Palo is another quieter, family-friendly neighbourhood in east Málaga, only 5 km away from Málaga city centre. It is a stone's throw away from two of the best beaches namely Playa Virginia and Playa de la Milagrosa. If you want some alone time with your spouse, you can head just east of El Palo to Playa Candado, a small and intimate beach with an elegant restaurant where you can dine with some of the best views of Málaga city. 
Accommodation
You can stay at a range of family apartments in the old town and by the beach which is usually equipped with kitchenettes, air conditioning, washing machines, dishwashers etc. With advanced notice, high chairs and cots are also provided for free. Apartamentos Debambu is modern apartments close to major tourist attractions. They have free WiFi and you'll find a restaurant and bar onsite. Ideally located, the Apartamentos Debambu is just under a quarter of a mile from Malaga Cathedral and the Old Town. It has air-conditioned rooms with hardwood floors along with flat-screen satellite TV. The kitchen and dining area includes a microwave, a refrigerator and a coffee machine.
If you're looking for a hotel, Petit Palace Plaza Málaga is next to the city's cathedral and has affordable family quadruple rooms with bunk beds which are perfect for families. They also provide free cots, high chairs and bike rental. It has all the necessary facilities, including free Wi-Fi in all rooms, portable wi-fi rental, a 24-hour front desk, and accessibility features for people with disabilities.  Its central location makes it your best choice if you want to stay close to the best tourist attractions.
The Atarazanas, close to cafe Casa Aranda is an ideal location in the city centre. Set in a reformed historic building, this attractive hotel offers stylish rooms and free WiFi. If you're looking out for something a bit more luxurious checkout Ilunion Malaga which has interconnecting rooms, a pool, sauna, restaurant, lounge bar and is perfectly positioned for sightseeing.