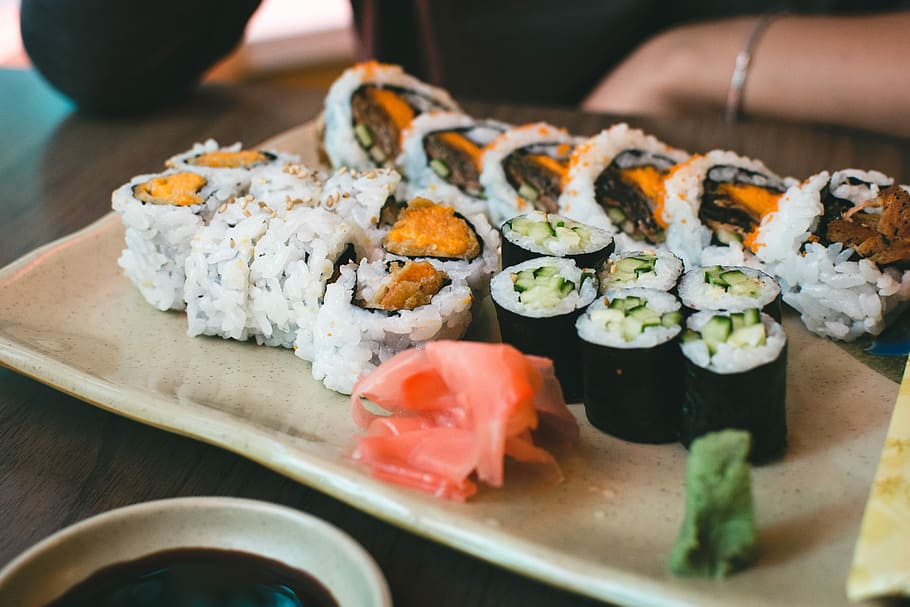 The culinary scene in Malaga has developed substantially over the last decade, with seven Michelin star restaurants, there is no shortage of gastronomical magic here. With some of the busiest fishing ports in all of the Mediterranean, Malaga has long-established access to different kinds of the freshest seafood; it is not hard to see why several Japanese restaurants and sushi bars have popped up across the province.
The Japanese penchant for raw fish is complemented by a region where high-quality, fresh fish is ample.  In fact, Malaga exports their seafood to some of the best Japanese restaurants in cities like London, New York and even Tokyo. Japanese influences stretch far beyond traditional Japanese food with local chefs adding a touch of indigenous flavours to create unique culinary experiences. You're sure to have a blast as you wine and dine around the city. Here are some of the best places to taste Japanese cuisine around Malaga.
Kabuki Raw
Located at Casares, approximately an hour and a half away from Malaga city centre, this Michelin Star restaurant has the finest avant-garde fusion delicacies. Chef Luis Olarra puts on quite a show, operating out of an open kitchen, he mesmerizes patrons with his own 'Kabuki'; preparing a plethora of Japanese-Mediterranean dishes. The kitchen makes the most of the organic bounty offered by the Iberian Peninsula and the place also boasts an extensive wine list. We highly recommend their Usuzukuri and Futomaki, and Wagyu beef ribs with Teriyaki sauce. Kabuki Raw offers an experience which is beyond gastronomical and approaching the artistic. 
Ta-kumi
The word 'Takumi' (meaning 'artisan') captures the essence of this restaurant; chefs Toshio and Alvaro come together at this Michelin Plate awardee to bring you classic Japanese dishes like Sushi, Sashimi, Yakisoba and Tempura. The restaurant also features an expansive tea list including staples like Jasmine, Earl Grey and rare selections like Kukicha and Sencha. We especially loved their Teppanyaki beef and the Maki special (Maki asparagus bacon). Located next to Plaza de la Merced, in the heart of Malaga, Ta-Kumi brings you the authentic taste of Japan. 
Óleo
Perched atop a sleek riverside terrace next to the Contemporary Art Centre (CAC), Óleo is operated by chef duo Sergio del Rio and Rui Junior. Sergio works his magic creating a medley of Mediterranean-Nouvelle flavours, while Rui tends to the Sushi bar, making some of the best Uramaki and Ceviche de Pez (Fish Ceviche served as Sashimi) in town. The restaurant offers different vegetarian and gluten-free preparations as well.