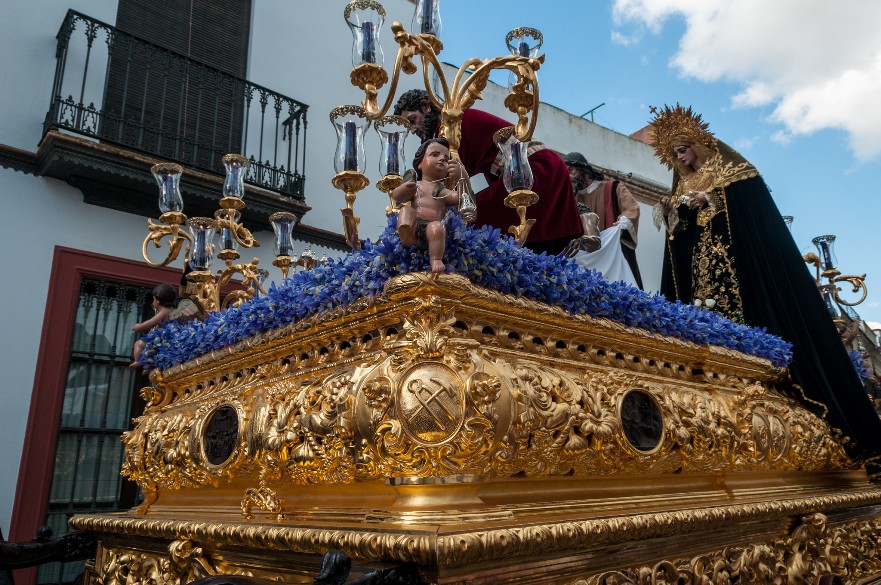 Credit: Flickr / Anna & MichalFollow / CC BY 2.0
Easter in Malaga is the most wonderful time in the city to explore Spanish culture and heritage. The near-perfect weather and the historic attractions make the city a beautiful place to visit, especially during the Easter holidays when the celebrations are in full swing. If you are in Malaga during Easter, be sure to check out the schedule below to make sure you don't miss out on anything.
The famous Holy Week during Easter in Malaga begins either during late March or early April. In 2019, Malaga celebrates Easter from 14th April - 21st April. The processions all throughout the city and you can enjoy the festivities wandering through the streets and exploring the beaches of Malaga.
As per the astronomical calendar, Easter is usually celebrated on the first Sunday after the first full moon during Spring Season. The Easter processions begin from this day forward, with popular brotherhoods like La Pollinica and El Cautivo leading with massive devoted followers. Mid-week during the Holy Week of Easter in Malaga, festive flowers are showered at the Virgin Mary statue and the people also follow the tradition of releasing a convict every year from prison.
The processions vary and differ annually, with dancers and musicians changing, but the heart and spirit of the Easter holidays remain the same. The weather is also a temptation for attracting visitors from all over towns near Malaga as well as from around the world. So you can heartily enjoy in the city, take part in the celebrations, and even get a chance to visit the nearby towns to have an experience of the Spanish hospitality and mind-blowing gastronomic cuisine.
Besides booking a tour, you can always explore Malaga by renting a car. Not only is it easier, but you can stop and explore any place you desire!