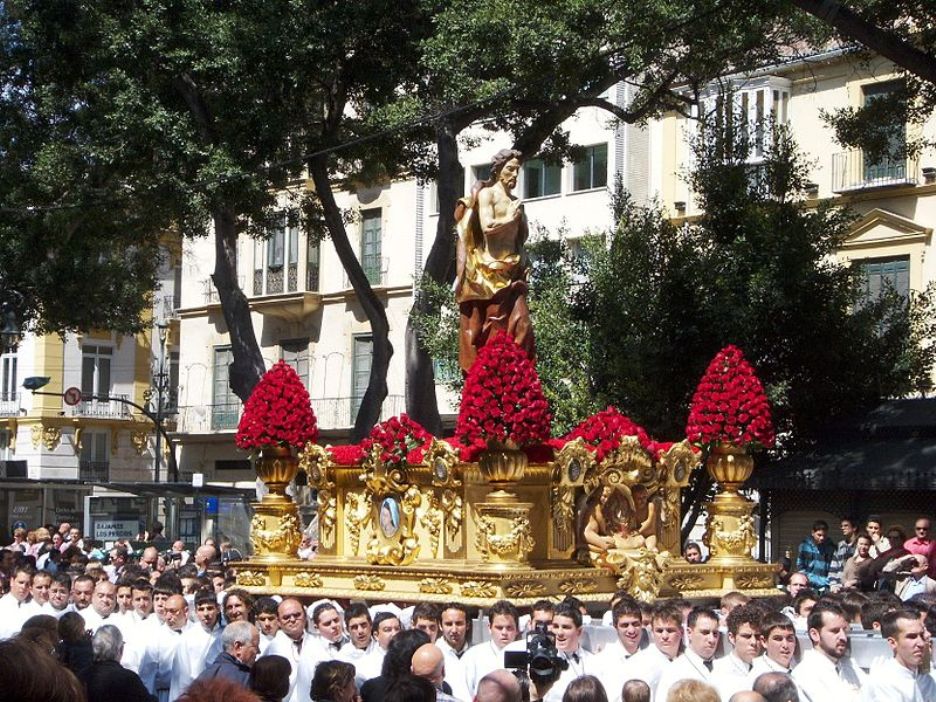 Malaga, a coastal city in Spain is mainly famous for two things, it's beautiful and pristine beaches and the processions during the Semana Santa, i.e, the Easter week.
Thousands of visitors flock the city to witness the surreal visions of the scenes from the Passion of Jesus Christ, which is depicted by the Catholic brotherhoods and the religious fraternities.
The holy week is the occasion in which catholic groups observe penance and arrange processions on the streets of Malaga. It is celebrated in the last week of Lent and the week just before Easter. The holy week has been declared of interest to the International Tourism in 1965, and also has obtained the regional stamp of approval, the prestigious "Fiesta of National Interest".
The cofradias or the social clubs, strive for the whole year to create the best procession and spend a large amount of money and energy on it. Usually, two thrones are exhibited, one of the Christ, and another of the Holy Virgin Mary. The procession is filled with lavish decorations which are made up of ornate clothing, canopies and performances. Masked and cloaked figures commence the pious processions which make many onlookers emotional.
To explore any country you have to observe its festivals, the week of Semana Santa is one such festival that can teach you the core things about Spain, which cannot be understood even after living there for months. Book your flights and hotels now to experience this dazzling display of beauty and devotion.