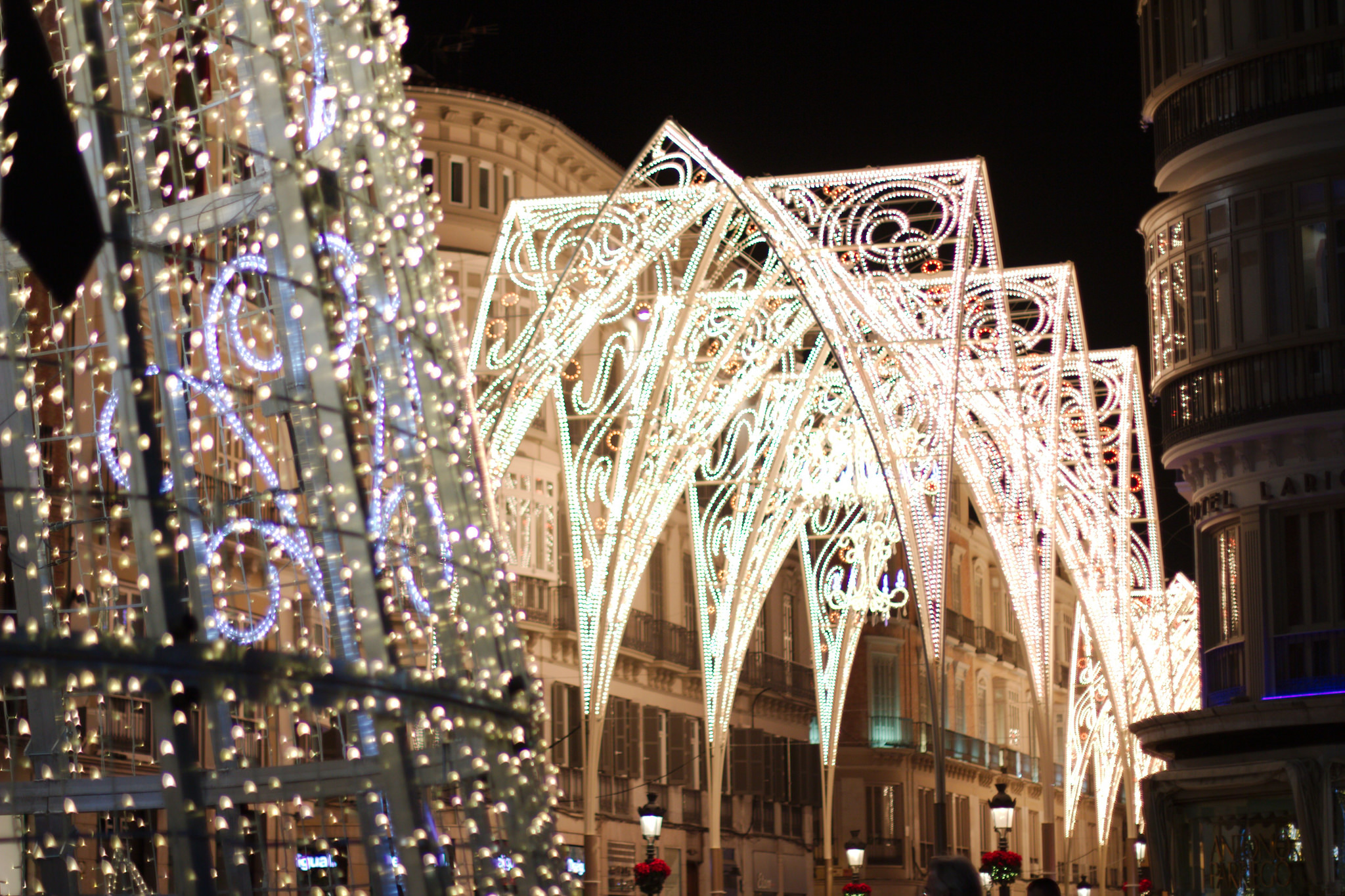 Credit: Flickr / Bob Sponge / CC BY-ND 2.0
It's almost time, to wrap up the remaining presents and set up to see the twinkling lights in Malaga during Christmas. This is the perfect time to visit when the city goes all out and puts out nearly 2 million lights decorating the city. It's no wonder that people from all over Spain visit to check them out. Apart from the usual tourist sightseeing, we have written about the top 10 things that you can do to enjoy your Christmas in this city of Malaga.
1.  Wander through the city and check out the Christmas Lights.
Boasting of some unique lighting design, the Christmas lights of Malaga are a much talked about the occasion and cannot be missed as you walk through the city streets.
2.   Follow a special route to see and learn about the Nativity Scenes.
3.   Shop and explore the local Christmas Markets.
Check out the Christmas Markets for some tasty local treats and even gift yourself some souvenirs from the stalls.
4.   Savour the taste of the local Churros.
5.   Enjoy the weather and a stroll down the Beach.
6.   Check out some local attractions during the night.
7.   Take a trip up to the mountains for the delicious Plato de Los Montes.
Famous for being the best winter food and served close to the Ski Mountains, this gastronomic dish is sure to put a stop to your holiday diet!
8.     Groove to the music of live music concerts from artists like Queenie and Saratoga.
9.     Taste the mouthwatering Borachuelo cookies at Christmas in Malaga.
10.   Enjoy fine wine and dine experience at some of the best restaurants in the city of Malaga.
With nearly a whole ton of things to do in Christmas, one can spend vacation in Malaga for a different cultural experience. Merry Christmas!