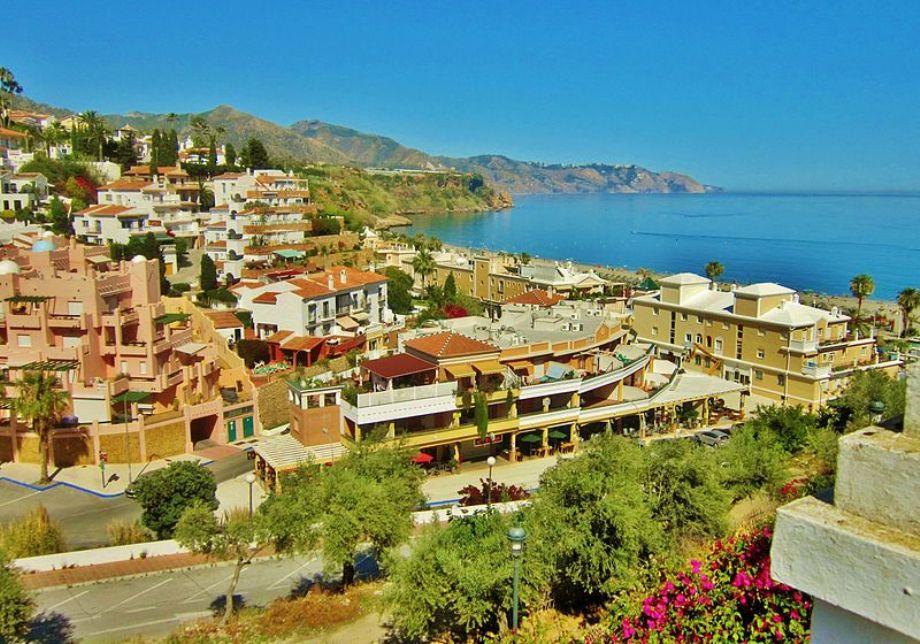 Credit: Michelle Maria / CC BY 3.0
The postcard-perfect resort town of Nerja is an ideal place to unwind and relax with your near and dear ones.
The town is situated on the eastern side of the Costa del Sol in Andalucía where you will find great beaches, a pleasant climate and delicious food. The gorgeous seaside town of Nerja can be reached after travelling for around 50 km from the city of Malaga.
The town was once a cosy little fishing village but in recent times, it has become a hot spot for local tourists as well as for travellers from all around the globe. You can explore popular places like the Balcony of Europe, a dazzling promenade which gives spectacular views of the sea along with historical and architectural wonders like the El Salvador Church, Nuestra Señora de las Angustias Hermitage, El Puente de Aguila, etc. Also, you just cannot miss the Cueva De Nerja(The Caves of Nerja) a gigantic cave jumble of beautiful stalagmites and stalactites. The cave organisation hosts the International Festival of Music and Dance, in summer to celebrate flamenco and classical music performances.
Apart from the architectures, you can also enjoy the glittering pristine beaches that are extended over 13kms of uninterrupted coastline. The Calahonda Beach, El Playazo, Carabeo Beach, Burriana Beach, Torrecilla Beach, etc. are a sheer pleasure to travel around and soak some sunlight. This town also offers some charming accommodating facilities if you are planning to stay for a long period of time which includes hotels, cottages, home-stays, etc. where you can also try some Spanish seafood delicacies