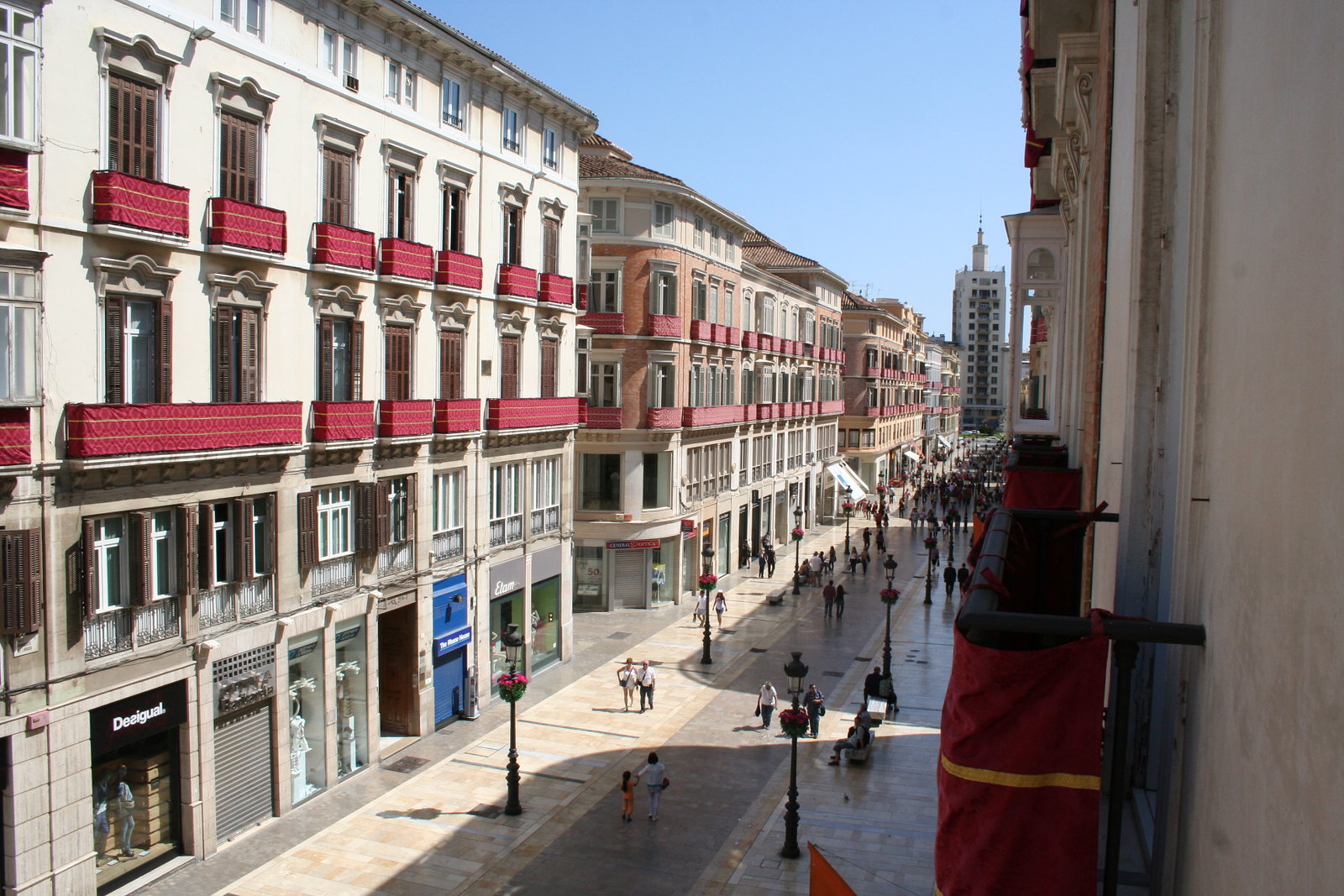 Credit: Flickr / Maria M./ CC BY 2.0
There are many shopping malls, markets in Malaga. The most popular are the Atarazanas Central Market, El Corte Ingles, Calle Marques de Larios, Centro Comercial Malaga Plaza, Centro Comercial La Trocha, and the El Ingernio Centro Comercial. Shopping centers have seen an uptick due to the increase of tourism.
Most tourists venture out to Calle Marques de Larios for clothing to purchase. Many of the major retailers that offer men and women evening fashions are housed here. For example, Mango has an abundance of female trendy wear, and for men, the Massimo Dutti will be able to outfit for any occasion. A new addition is the Centro Comercial Malaga Plaza which comes with 50 department stores. The stores range from the latest clothing, electronics, and homeware. If one gets hungry shopping on their visit to Malaga, the centre has a cafeteria.
The Atarazanas Central Market is frequented by the people that are seeking to purchase the best cuts of fish, meat, giant prawns and lobster. The key is to visit the market early to get the freshest available product. In addition to the meats, this market offers a variety of cheese, fruit, and vegetables at reasonable prices. At the El Corte Ingles, one can purchase fashionable trendy clothing, perfume, shoes, furniture as well as food. This multi-floor store is in the middle of downtown Malaga.

If looking for a more modern option, the Centro Comercial La Trocha has many of the same stores to choose from in addition to a multi-screen movie theatre. For those looking for differing foods to sample, the El Corte Ingles food hall has British options available. Finally, the El Ingenio Centro Comercial includes over 60 stores, an Eroski hypermarket, and Dunnes stores for clothing and homeware products.