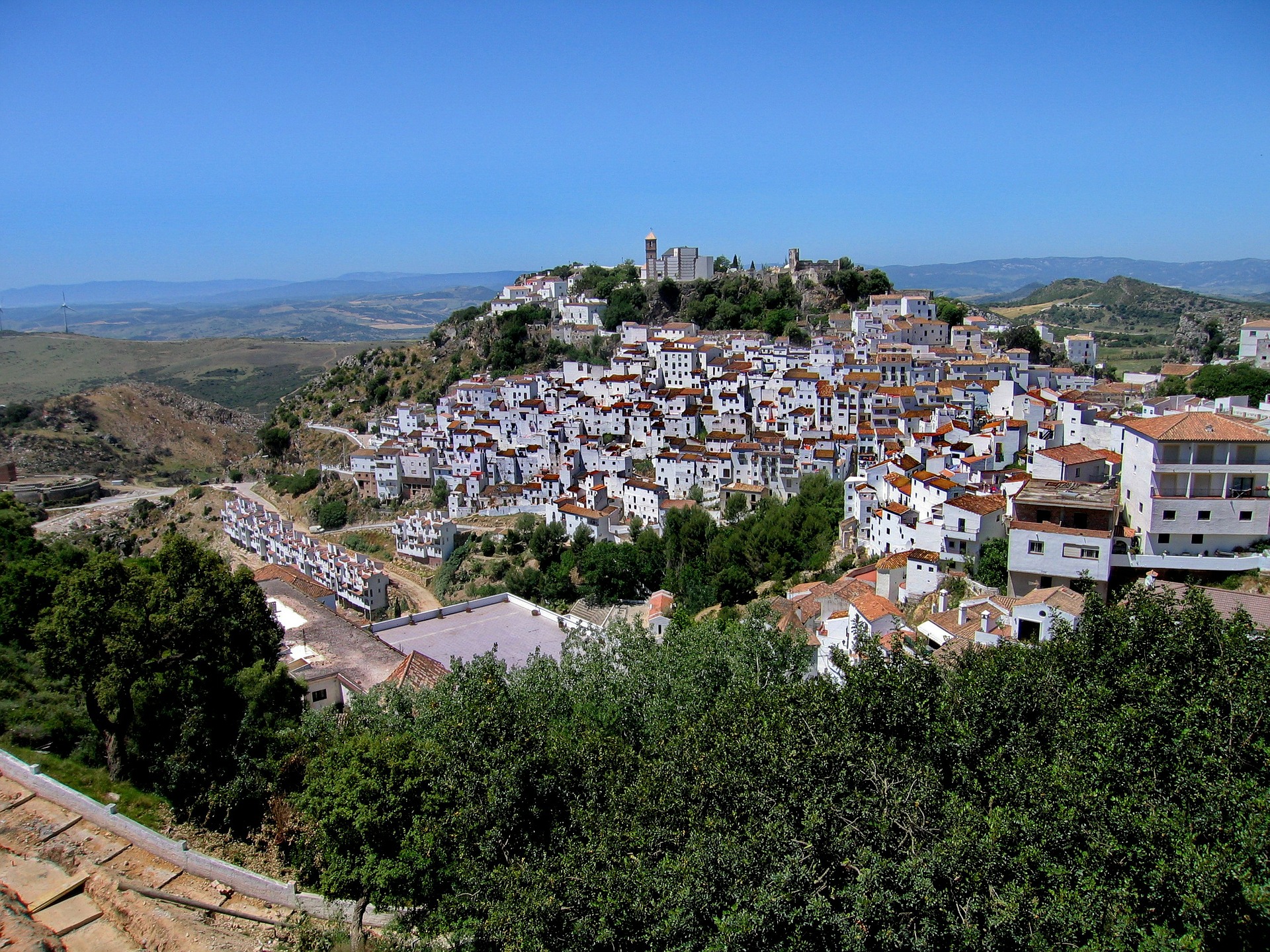 The cosy, beautiful town of Totalán in Malaga, home to vineyards, and almond groves has Arabic heritage with narrow, winding streets and quaint little houses.
It is nestled in a valley, on the eastern border of Axarquia and has a wonderful view of the Montes de Malaga (mountains of Malaga).
Looking out over the Mediterranean, the birthplace of Picasso enjoys an exceptional climate year-round. Located at the mouth of the River Guadalmedina, the "capital" of the Costa del Sol is dominated by Mount Gibralfaro, with its 14C castle at the top. At its foot, the dynamic city unfurls its picturesque historic centre, marina and commercial port and residential neighbourhoods, such as La Caleta, where the villas leave you in no doubt about its prosperity in the 19C.
Totalán is part of the Ruta de la Pasa (Raisin route). The town has an Arabic heritage, with its narrow, steep, winding streets and whitewashed houses, but you can definitely see the Andalusian past. It is located in the middle of a valley, extending over the banks of two streams, perched on a small hill, on the eastern border of the Axarquia comarca, very close to the Montes de Malaga (mountains of Malaga).
Head to Los Baltasares, to find the Cerro de la Corona Dolmen, a stone tomb structure, built sometime during the 3rd century BC. Its location on top of a hill gives you spectacular views of the surrounding areas.
Going back to the centre of the village, you'll come across the Torre del Violín-Mirador del Zagal (The Violin Tower), erected to commemorate Arab victory over the Christian army in a 1483 battle. This newer monument has is shaped like a square and adorned with a ceramic mosaic and a tower top with exhibition rooms.
The Torre de Salazar (Salazar Tower) divides the town and Malaga bay used to function as a watchtower during the Arabic period.
Also worth a visit are the Jardines de la Cascada (Waterfall Gardens), Paseo de la Salud and the ancient communal washing place, located in La Huerta. 
The village also has a beautiful monument in honour of the flamenco singer Antonio Molina, eminent son of the village and one of the most famous flamenco artists in history. Head to Plaza Antonio Molina to see the bronze sculpture of the legendary artist and singer, made by the world-renowned sculptor Jaime Pimentel, it measures 2.4 meters. The singer stands, looking straight ahead with his right hand on his heart.
If you're in the mood for some fun in the sun head down to Playa de La Butibamba. The beach extends 1,300 meters long, with an average width of 20 meters. You can enjoy moderate waves and with usually calm waters. It can get pretty crowded on the weekends so make sure you go a little early. Butibamba Beach also gets pretty lit during the night, especially in summer. Many music events are hosted here.