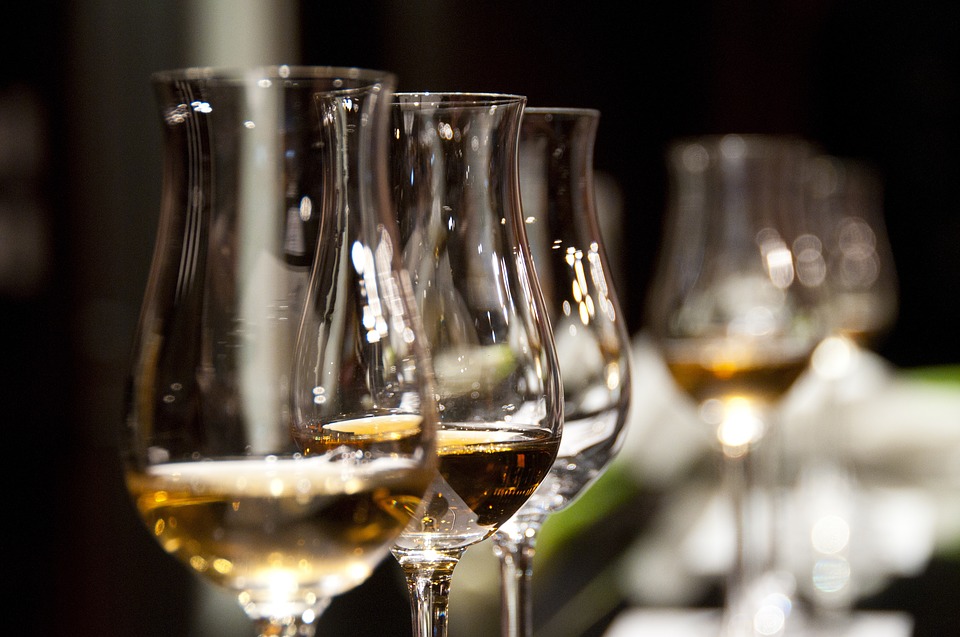 Come to Malaga and discover a bounty of classic Spanish reds, whites and just about every wine your palate could desire in Málaga's bay area. There's nothing quite like enjoying a glass of wine in the cool breeze as you dine in the city's sunny plazas or by the sun-kissed beach. 
Malaga has some of the best historic wineries in the countryside and some great wine shops in the city where you can pick up a bottle for home. Vineyards thrive in the province's varied climate, along with mango, avocado or kiwi trees growing in the more subtropical parts. Areas like Antequera have rich fertile soil, where some of the choicest grapes are grown and made into different kinds of fine wine. There are over 45 certified traditional wineries bottling over 2.3 million litres annually from nearly 4,000 hectares of grapevines. You can head for a wine tour or just discover the countryside for yourself.
Museum Of Wine
Wine connoisseurs shouldn't miss the Museum of Wine for the complete history of Malaga's tryst with the grape. You can familiarise yourself with the vineyards that have been cultivated in Málaga since the arrival of the Phoenicians more than 3,000 years ago. In fact, the province had more than 112,000 hectares of grapevines by the 19th century. You'll also be able to try two local wine varieties from local areas, like Paxarette, Trasañejo, Guinda, Lágrima Añejo, Dorado, Pale Dry or Dulce Crema. You might want to try Pedro Ximénez and Moscatel, which are two of the most typical wines. The museum also houses one of the best wine shops in Malaga.
Best Wine Stops in Malaga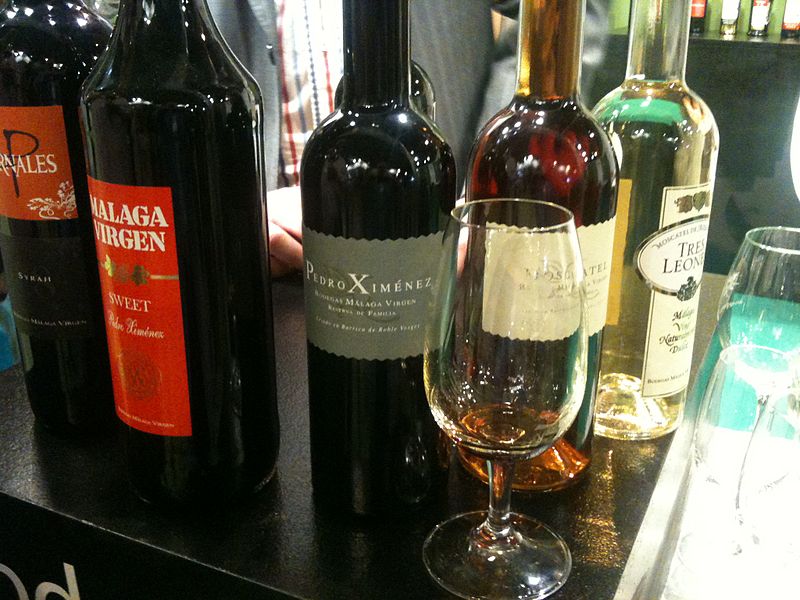 Credit: MG Spain Export Consulting Spanish International Trade Consulting / CC BY-SA 2.0
As you move from the countryside to the city centre, you can take a walk around the main shopping streets of the city centre, including Calle Larios will let you discover the city's formidable selection of excellent restaurants and wine shops. You can head down to Plaza de la Merced, where the Mercado de la Merced (a.k.a. Merced Market) has opened up. This market is a treasure trove for local gastronomy. Taninos has a great selection of wines and cavas (Spanish wines), including those from Málaga and other parts of Spain. These wines combine perfectly with croquettes produced at La Croquetería, as well as other products sold in the many stalls. Here you'll also find a stall representing La Casa del Guardia nestled in the market, you can sample the typical wines of Malaga here. 
Manzana de Oro
This charming little shop located at Paseo Reding, 16 has shelves meticulously stocked with some of the finest products from both Malaga and the surrounding provinces. The shop boasts some of the highest quality wines in the province and you can always rely on the friendly and knowledgeable staff for helping you pick out the perfect wine for your palate. Along with their incredible wine collection, Manzana de Oro also doubles up as a deli and stocks up on some iconic products like jamón. 
Ocho Wine Shop & Bistro
The family-style atmosphere of Ocho Wine Shop & Bistro on Calle Pedro de Toledo, 2 is sure to warm your heart. This shop has an unbeatable selection of nearly 200 local wines. They source from independent and organic wineries, emphasizing their commitment to smaller growers. The vibrant, multicultural space is also home to a fabulous restaurant serving homestyle Argentinian food. Head down here for a splendid glass of wine and the best treats.