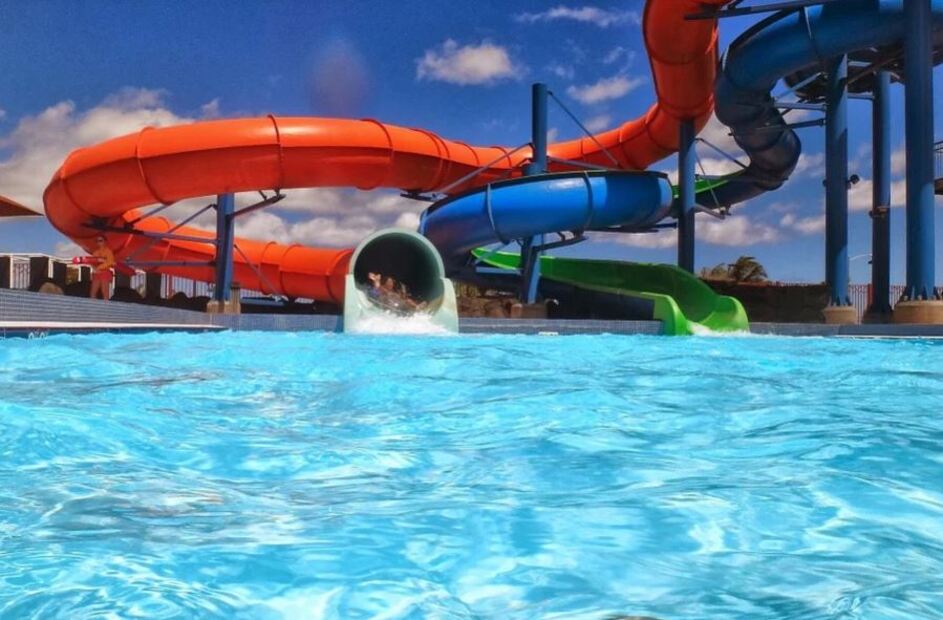 Malaga makes an ideal holiday destination, as the city is always ready to greet you with glorious sunshine. A day in Aquavelis Water Park in Malaga is a perfect way to cool off during summers and you can enjoy thrilling rides like the 80-metres Kamikaze or just relax at the poolside. If you are ready for a splash at the Aquavelis water park then book your flight, and keep reading to know more.
Getting There
Aqua Velis Water Park in Malaga is a popular destination and it is easy to reach the park at Axarquia-Costa del Sol near Torre del Mar, which is 20 minutes east of Málaga. You can't miss the water park against the backdrop of mountains with vibrant and colourful slides and pools, which are warmly inviting.
Things to Do At the Park
Virtual Reality Arcade
The Virtual Reality Arcade (or VRFun) offers an incredible experience, where you can enjoy the latest in entertainment technology. You will love the individual experiences and games where you could drive an adrenaline-thumping racing car. You could also try out the multiplayer premium experiences and compete against your friends.
Thrilling Slides
The water park has 21 different rides, and you can choose from some super-fast slides like the near-vertical kamikaze, the twisting tubes of Tirabuzón, or the Rio Rapido tyre slide. And, in case you are looking something gentler for young children, the paddling pool and slides would be perfect. Your toddlers would simply adore the Aqua Splash area or slides at Zona Mini.
Grab-a-bite
At the park, you'd find a good variety of food. So, you can grab a burger or have luscious chicken wings. You could head to the Oasis Restaurant & Lounge and enjoy some cocktails, or go to American Corner at the park.
Buy Souvenirs
You can also head to the Souvenir shop at the park and carry home a t-shirt or a cap with the Aquavelis logo. There are some wonderful gifts like armbands or you could buy a photo that captures your fun-moment-of-the-day.
The water park has a large car parking, and you can also hire sunbeds. Apart from which, the services like changing rooms with shower facilities or lockers for rent make your day-trip at Aquavelis quite comfortable.