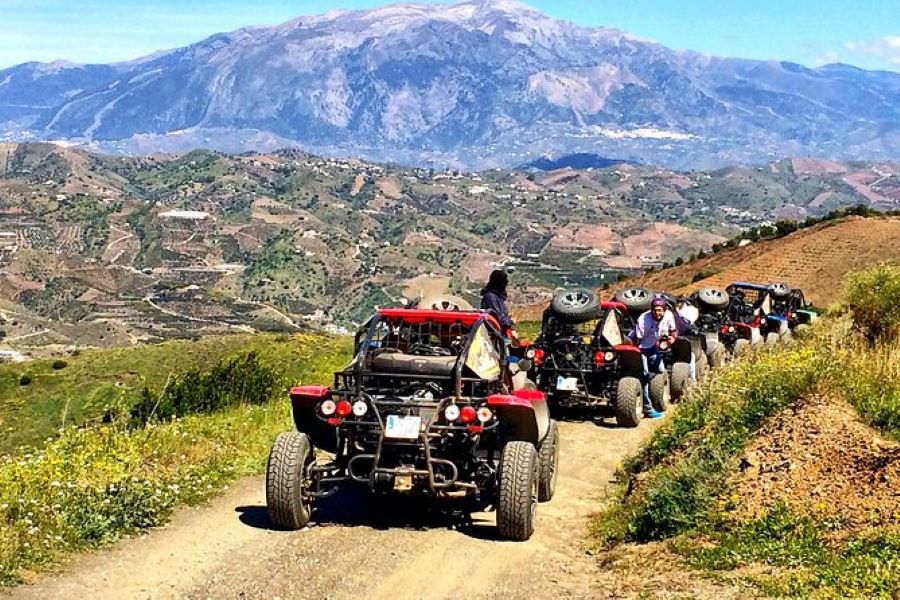 Don't you just feel like exploring the wildlife of every new place that you visit?  Exploring nature and getting away from the hectic city life gives a completely different experienc. With the Buggy Tour, you can now get unobstructed natural panoramic views on the outskirts of Malaga and get a chance to see the mountainous region of Spain.
The tour starts at 11 am in the morning and 3 pm in the afternoon. The starting and ending point of this nature tour is at Moclinejo. You will get a chance to also check out Comares, Axarquia, Cutar and Almachar.
The three-hour scenic drive takes you through a 500 years old cattle track as you visit Comares. With a little break, you are then taken to explore the gorges of Cutar. Axarquia is a mountainous region that is just about 15 minutes away from the centre of Malaga and belongs to the province of Malaga. This breathtaking spot is also the only region in Europe where sub-tropical fruits grow. Talk about being unique!
During this tour, you will also get to see the countryside of Axarquia, complete with vineyards, olive and almond trees. With short breaks in between, one can also grab a drink as you soak in the natural and fresh air.
For all countryside lovers, this tour is the perfect getaway, allowing you to visit a side of Malaga that not many people know about. Grab your tickets and take a trip away from the hustle and bustle of Malaga city life by booking your flight today!