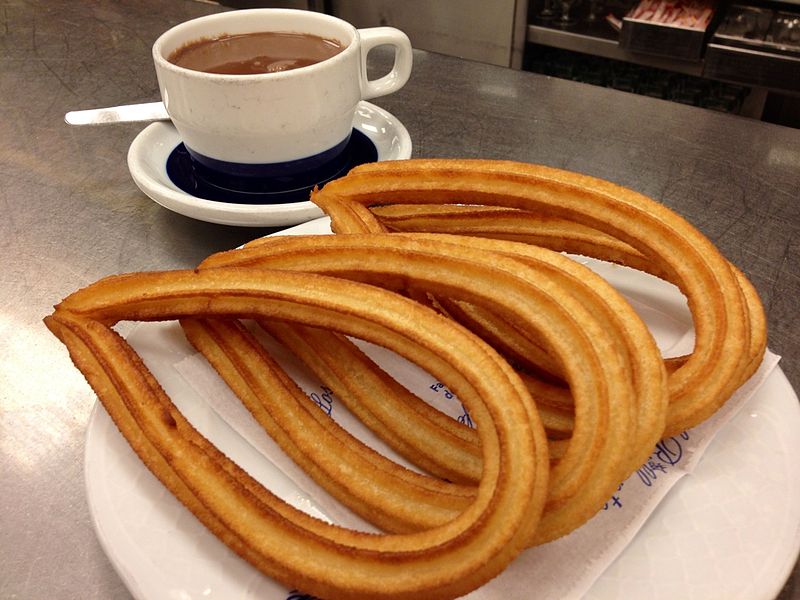 Breakfast is supposed to be the biggest and the best meal of the day, as it gives you enough energy to sustain yourself for the rest of the day.
Breakfast in Andalusia is a tasty affair and nothing can beat a traditional Andalusian breakfast on a warm sunny morning.

On every winding street, you can smell the aroma of dough and sugar being mixed together to make delicious preparations which will crank your appetite. Most people who love to travel also like to explore the different cuisines and the city of Malaga will never leave them disappointed.
Mollette is a famous breakfast dish in Malaga, which is made from fresh tomatoes, virgin olive oil, Jamón Ibérico de Bellota slice, etc. It is believed that the Moorish rulers brought this kind of bread to Spain, but it has now become a speciality of Malaga. Another favourite in the region is the churros, which are sweet delights made of dough and sugar and eaten dipped in hot chocolate. The churros are enjoyed all over Spain.

Other dishes that are typically served as breakfast includes eggs benedict, omelettes, toasted rustic bread with garlic, fresh fruits, thin serrano ham made in olive oil, toasted sandwiches along with a full English breakfast. You can have your pick according to your preferences and taste buds.
Many tourists visit Malaga and Costa del Sol and enjoy mouth-watering breakfasts, the trick is to avoid the bed-and-breakfasts in the hotels and head to the small cafes and bistros.