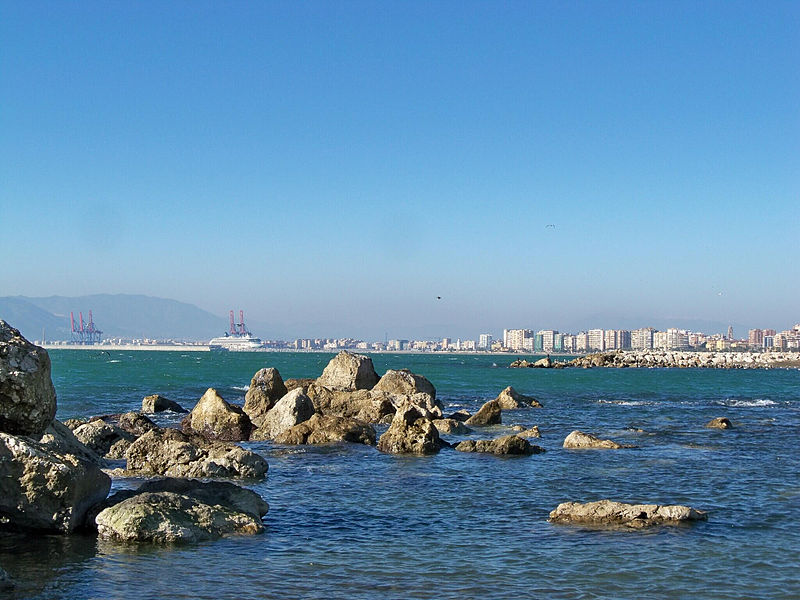 Credit: Daniel Capilla / CC BY-SA 2.0
Weather in Malaga 
Malaga weather has a magnificent warm climate. Plan for warm weather in Malaga, and make sure to pack your favourite summer clothes.
In Malaga the sun is shining nearly all year round, and since Malaga has plenty of beaches pack swim suits for swimming, and clothes for warmer weather. Malaga weather is amazing, and relaxing.

Reasons to visit Malaga
Malaga is a very safe city, and is definitely a beautiful city with plenty of historical sites to see. The natives of Malaga are very friendly and inviting. Malaga's airport also connects to many other European cities. In addition, Malaga is ranked number 7 on the "Travelers Choice 2013 Top Ten Destinations in the Country of Spain". Malaga has many fantastic hotels to stay in, and superb restaurants to eat at! This only promises that your vacation in Malaga will be memorable, and worth the trip!
Things to do in Malaga
Malaga has many historical and astonishing sites to see, for example the Crystal Museum, Picasso Museum, and Automobile Museum. Also, it has beautiful churches four of which were founded by Catholic Kings. In addition, you have to visit the castles Alcazaba and Gibralfaro. When you
visit Malaga
never forget to hire tour guides to take you to all of the beautiful and historical must see sites in this beautiful city located along the coast of Spain.
Activities in Malaga
Malaga has a variety of activities to do. Malaga has amazing shopping cities such as Calle Granada. In addition to amazing restaurants and bars! The night life in Malaga is definitely unforgettable, and there are many tapas bars to visit during your visit in Malaga. There is so much to do in Malaga that you will never get bored!