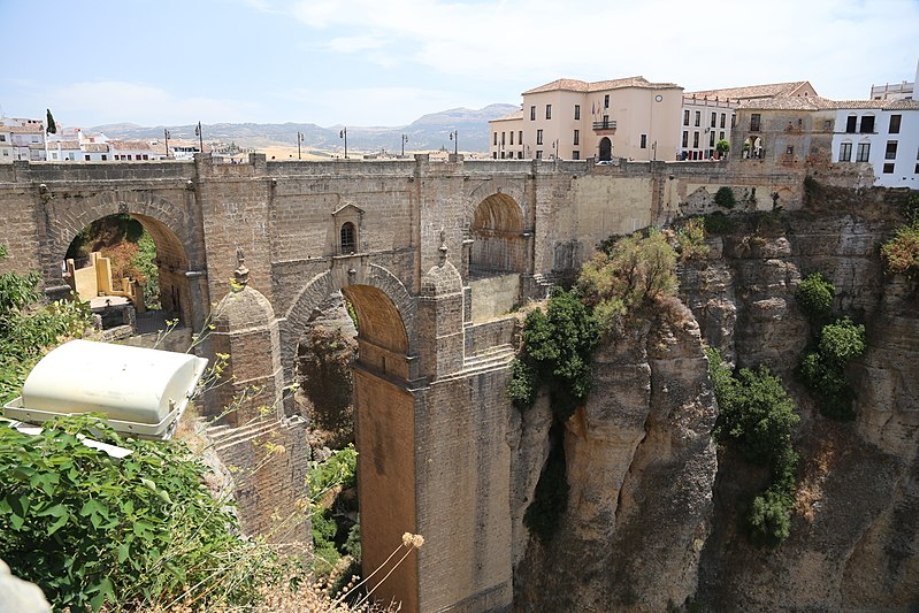 Explore the stunning historic city of Ronda which has remains that date back up to the Neolithic Age. Take a break from the swarming tourist spots and enjoy the relaxing environment at this scenic place.
Ronda was first declared as an independent city by famous Roman statesman Julius Caesar. The city is surrounded by luxuriant river valleys and is perched above a deep gorge. The city has retained its old-world charm well and the new bridge, the Puente Nuevo, was constructed in 1793. The bridge joins the old and new parts of the city and is, in fact, one of Rhonda's main attractions.
Modern-day bullfighting also has its origin in the city of Ronda. The Real Maestranza bullring is one of the oldest and most striking in Spain and was built by the architect Jose Martin Aldehuela, the same one who designed the Puente Nuevo.

Another striking place in Ronda is the well preserved Arabic baths located in the San Miguel Quarter and build at the later end of the 13th century. The star-shaped vents in the ceiling and the huge cauldrons are still intact. The Mondragon palace is another must-visit place which is home to the municipal museum and some amazing gardens.
Ronda also has some of the finest wineries in Spain such as Descalzos Viejos winery where you can sample some exotic Spanish wines.
This city is easily accessible via roads and railways. Visit the beautiful city of Ronda to relax and rejuvenate yourself. You can also book a day tour which takes you through the major tourist attractions in the city.