Museo Picasso Málaga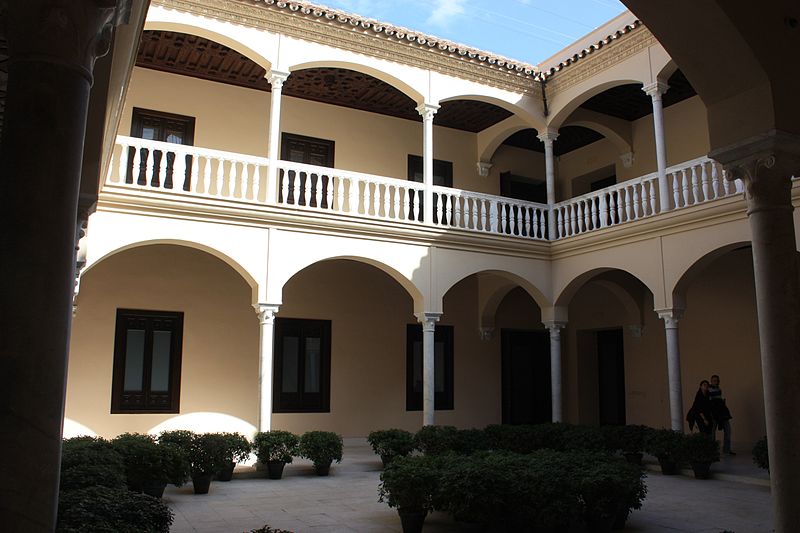 Museo Picasso Málaga boasts rich and diverse holdings of Picasso's paintings, sculptures and drawings loaned to the museum by Christine Ruiz-Picasso (widow of the artist's eldest son) and Bernard Ruiz-Picasso (his grandson). The collection varies from prints, illustrated books and ceramics by the artist to Phoenician, Roman, Islamic and Renaissance archaeological remains found during the conversion works of the Buenavista Palace.
Location
: Palacio de Buenavista, Calle San Agustín, 8, 29015 Málaga, Spain
Málaga's Alcazaba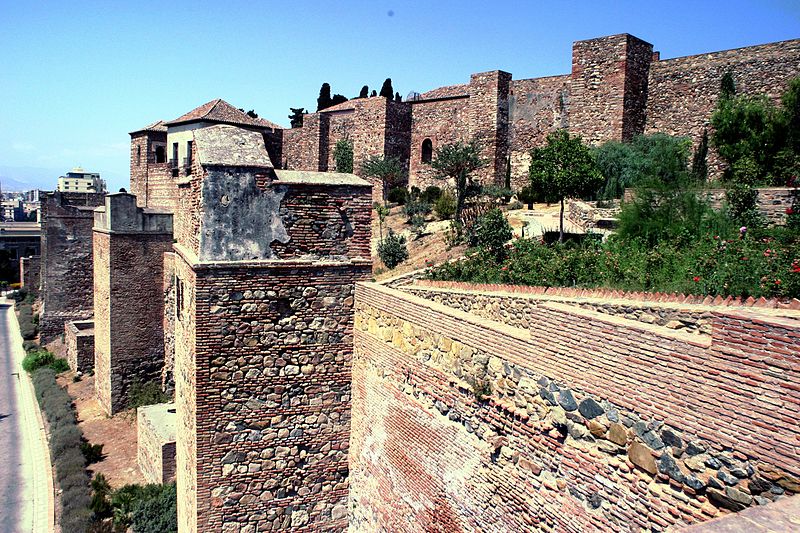 Málaga's Alcazaba is an Arabic citadel located at the foot of the Gibralfaro hill. It dates to the time of Moorish occupation when it was built by the Hammudid dynasty in the early 11th century. With its double walls and massive entry fortifications, the architecture of the Alcazaba is very distinctive of military architecture in the Taifa period. It is a very interesting sight to watch, particularly the Nazari palace, where you can explore three courtyards: the Patio de los Surtidores (Courtyard of the Fountains), Patio de los Naranjos (Courtyard of the Orange Trees) and the Patio de la Alberca (Courtyard of the Pool).
Location
: Calle Alcazabilla, 2, 29012 Málaga, Spain
Malaga City Hop-on Hop-off Tour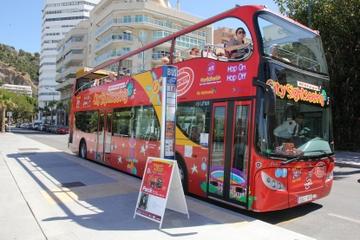 If you want to explore the best of Malaga in the shortest time possible, then a 24-hour ticket aboard an open-top, double-decker bus is the best option. You'll visit all the main sights in Malaga as you hop on and off the bus at conveniently located stops in the city. The tour provides full commentary of the tour and you have the choice of setting your own itinerary. The birthplace of Picasso, La Manquita - the one-armed lady, the pretty boulevards of Malaga, you will get all of these during the 80 minutes tour.
Book Now!
Bodegas El Pimpi
There a lot to say about this place, especially when it is an institution in itself. Every visitor who comes to Malaga should visit El Pimpi. It is a very old bodega with a courtyard and open terrace opening to the renovated Roman amphitheatre. The atmosphere is superb, full of people of all ages, nationalities enjoy good food, wine & dance. The walls are decorated with historic posters and huge sized barrels sized by well-known personalities like Tony Blair and Antonio Banderas.
Location
: Calle Granada, 62, 29015 Málaga, Spain
Mercado Central de Atarazanas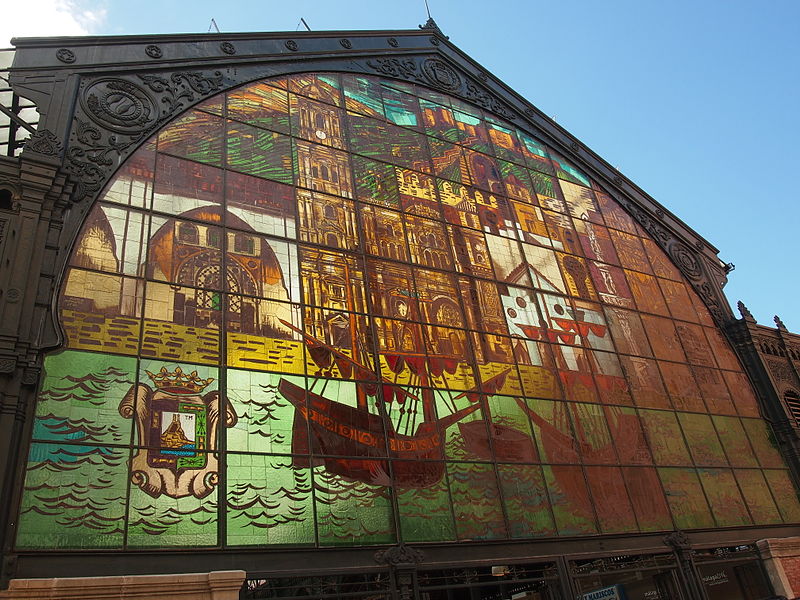 The Mercado Central de Atarazanas or simply Mercado Atarazanas is a vegetable, meat and seafood market located in a remarkable 19th-century iron-clad building with an imposing horseshoe Moorish archway gate that once opened linked the city with the port. The magnificent stained glass windows are no less than any cathedral in the city. The place is always buzzing with people waiting to choose their piece of ham, rolls of sausages or cheese, fruits and vegetables.
Location
: Calle Atarazanas, 10 29005 Málaga