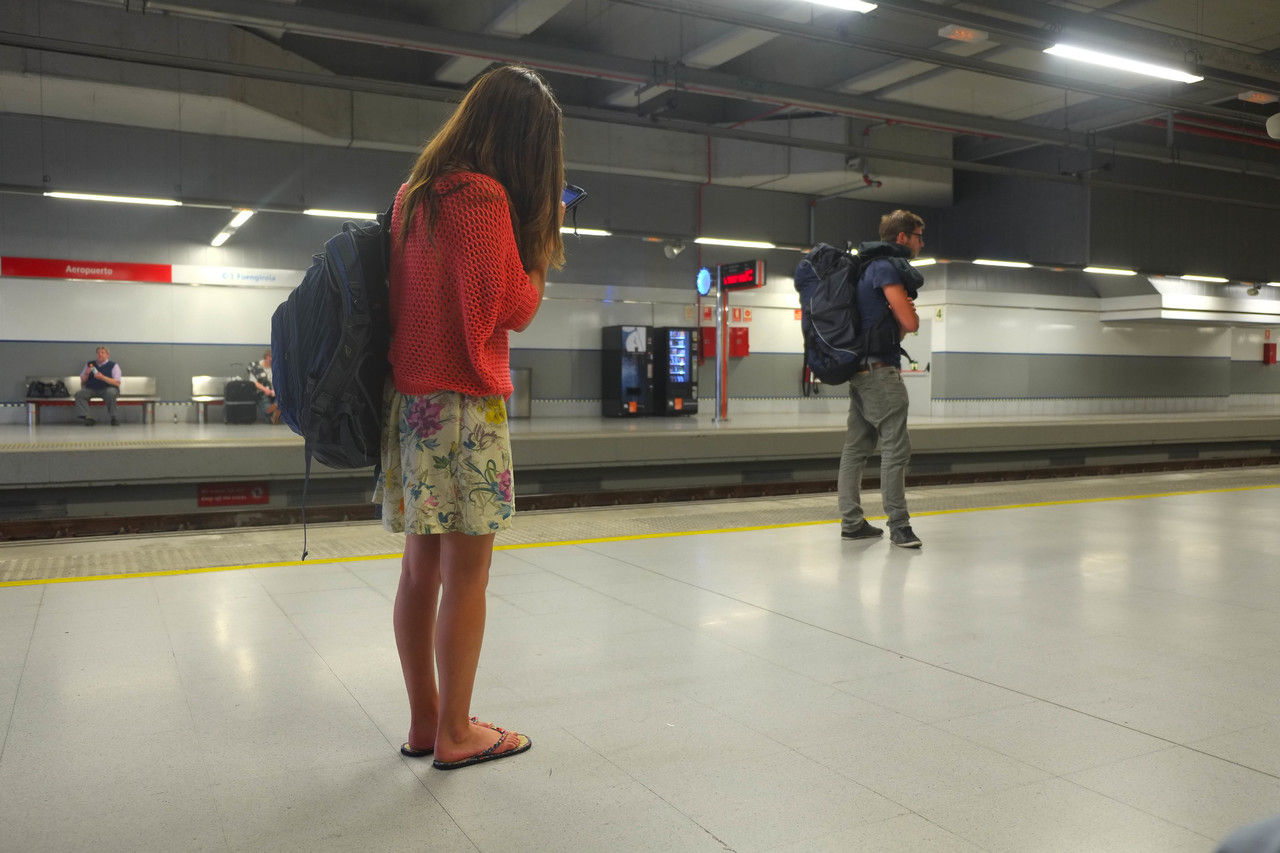 On the banks of the Alboran Sea, along the famed Costa del Sol, sits one of Europe's oldest cities: Malaga, Spain. For over 3,000 years, merchants, artists, and romantics have moored on its Mediterranean shores to live, work, and worship.
A cultural hub of the Andalusian region, here are four Malaga sights you don't want to miss.
Look at Lots of Modern Art
The Pompidou Centre is France's most venerated modern art museum; the Centre Pompidou is the museum's first foreign outpost in Malaga, Spain. In keeping with the Pompidou aesthetic, the gallery is a large glass cube composed of primary-colored blocks.
Travel tip: People watching their bottom lines should go on Sundays when admission is free.
If you don't get your fill of modern art at Pompidou, there's more at the Contemporary Art Centre on Calle Alemania in the "hipster part of the city."
Learn About Pablo Picasso
The birthplace of famed artist Pablo Picasso, Malaga is awash in museums and memorabilia venerating the painter. To immerse yourself in all things Pablo, head to Buenavista Palace, home of the Museo Picasso Málaga, which houses over 260 of his works. Afterward, stop by the Museo Casa Natal, aka the "Birthplace Museum," to see where the cubist was born.
Take Yourself to Church
Though most Malagans don't attend church weekly, the city is crammed with cathedrals, and Catholicism underpins the region's cultural bedrock. While in town, book a tour of the Malaga's famous worship sites, including the Church of the Sacred Heart, the Church of Santiago, and the Santuario de la Victoria. If you want the full-octane experience, go to Malaga during La Semana Santa, the annual Easter festival marked by intense street parades and vibrant carnivals.
Snap Pictures from the Castle of Gibralfaro
Atop the Montes de Málaga sits the Castle of Gibralfaro. Since 770 BCE, when the Phonecians ruled the land, a fort or castle has graced the spot, and the ruins still exist. Be sure to navigate your way to the castle's roof; there, you can soak in the city's best panoramic view.
Malaga sounds lit, right!? Well, the last thing you'll want to worry about when touring the town is gangly, annoying luggage. For a trustworthy storage place, go to Stasher where you'll find dozens of super safe drop-off locations to stow your stuff while sightseeing.