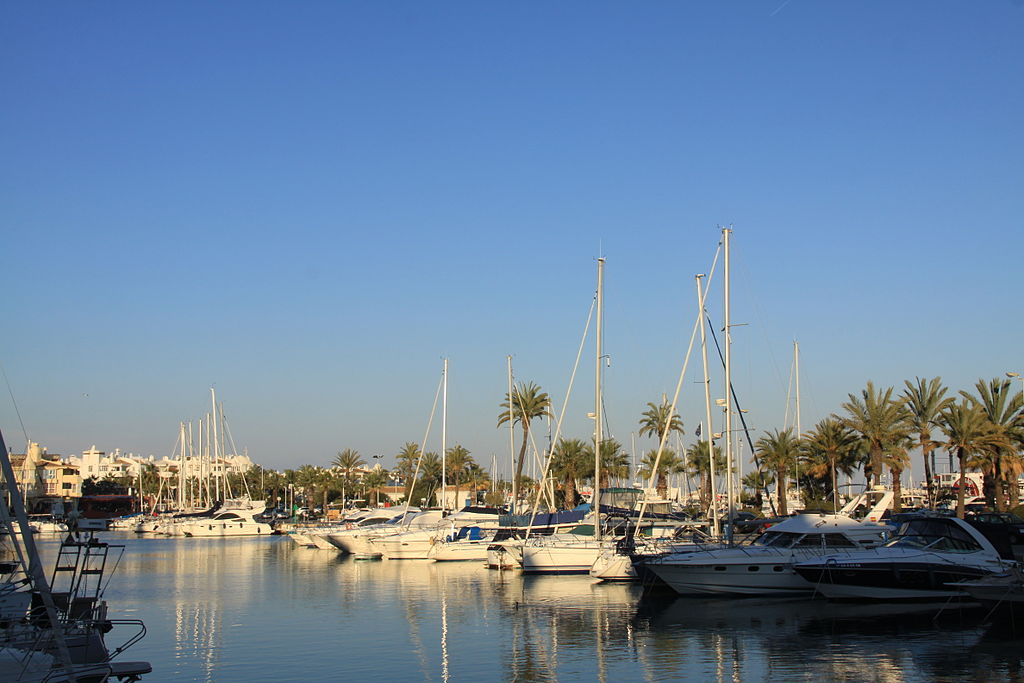 Credit: Flickr / boaski / CC BY-SA 2.0
Benalmádena, in Southern Spain, is located about 12 km away from Malaga, and this quaint little town has a lot to offer despite its popular tourist counterpart. The town is home to some of the most beautiful beaches and also has the largest Buddhist stupa in all of Europe, standing tall at a height of 33 m. During your vacation to Malaga, you can book a trip and spend a day in this town. We have written about the top attractions you must not miss when exploring Benalmádena.
Castillo de Colomares
Castillo de Colomares also commonly known as the Colomares Castle is the largest monument dedicated to the voyager Christopher Columbus. This fairy-tale castle pays homage to the great explorer and the meticulous designing of the architecture showcases the historic journeys of the man himself. Definitely, a place not to be missed!
Benalmádena Stupa
Although not a typical tourist spot, the 33 m tall Benalmádena Stupa is a must-see, since it is the tallest one in Europe.
Tivoli World
It is no surprise that some of the best attractions in the city will be related to water activities. Tivoli World is an amusement park that is ideal to go with family, friends, and children for a fun time. The new rides and attractions over the years have kept the park in popular demand.
Sea Life Benalmádena
For another unforgettable time with the family, Sea Life Benalmádena, an aquarium with a multitude of hidden treasures is a must-visit. You will encounter sea animals of every possible type, and the interactive display is an excellent learning tool. You can book your trip online to avoid waiting in long queues at this popular venue.
Explore this little town of Benalmádena and explore the pristine sandy beaches and learn more about the historical spots it has to offer by booking your flight to Malaga.