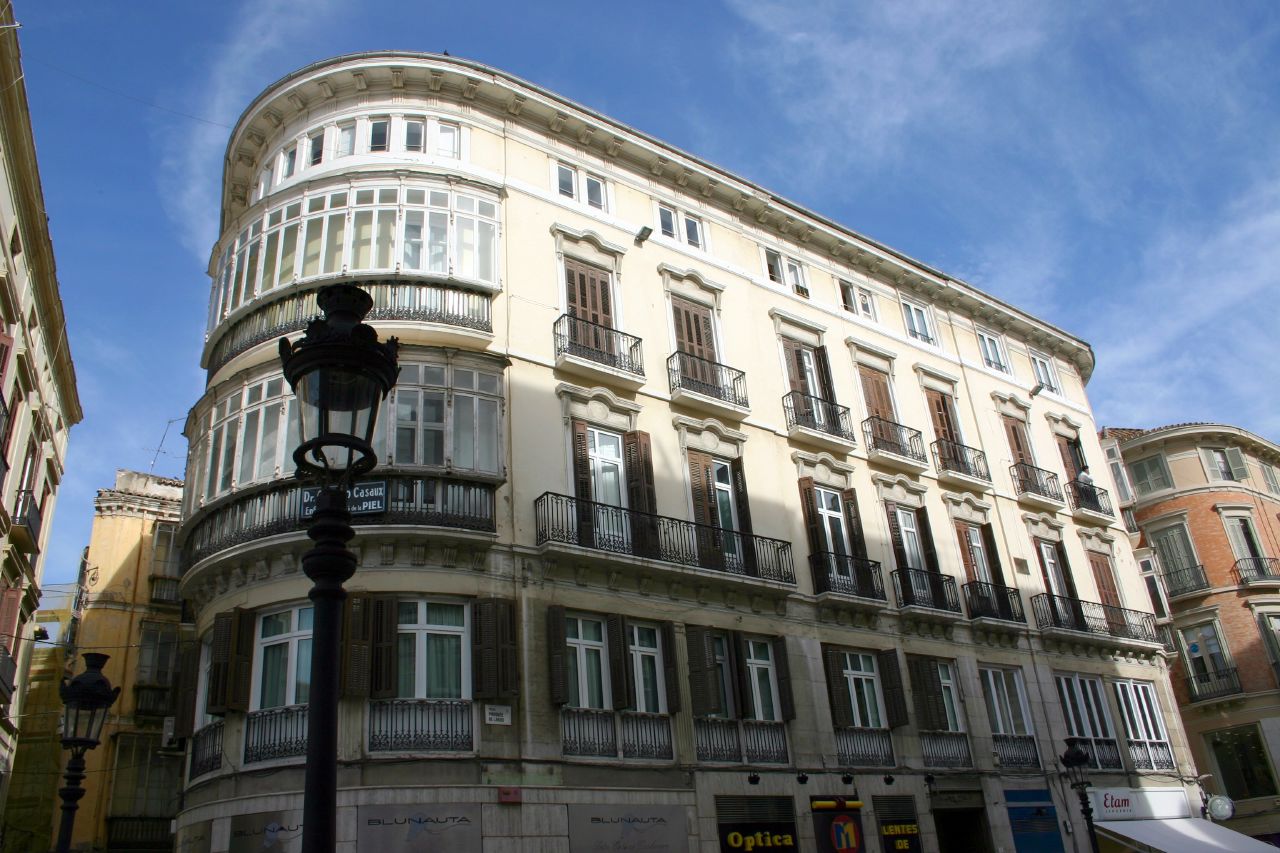 Credit: Flickr / Patrick Gruban / CC BY-SA 2.0
Exploring markets is fun, both for shopaholics and culture-seekers. Visit Málaga to experience the vibrant markets which are well-balanced with contemporary shopping malls and traditional street markets featuring Andalucian-wares.
Shopping malls in Málaga are impressive destinations offering lavish retail therapy and brilliant opportunities to immerse in the Málaga culture. Wondering where to set-off the shopping experience? Read on for our take on the best shopping malls in Málaga.

La Calle Larios
La Calle Larios (referred as 'Calle Larios' or 'Larios') is a popular pedestrianised shopping street. Conveniently located in the centre of Málaga (near the Port of Málaga), the shopping street still retains the authenticity of the 19th-century buildings. Stop by for coffee at Café Central or ice-cream at Casa Mira. Larios has plenty of spots for lunch and tea, and you can explore the clothes fashion brands, or go shoe-shopping at Nicolás, jewellery-shopping at Swarovski, Joyería Montañez or Joyería Puerta Nueva, and try Primor for perfumeries.

Muelle Uno
Muelle Uno is a fabulous open-air mall with exquisite views of the waterfront and the popular La Alcazaba. The mall offers an exquisite shopping and dining experience for the entire family. Sprawled over 14,000 sq.m., you will find everything from home decorations to handmade craftworks. Look out for international brands like Lacoste, Deichmann, and Primo. Try local Spanish food at restaurants or stop at Café de Paris by Michelin-star chef Jose Carlos García. The Popyn Park and Club Infantil Glu Glu are fun-zones for kids.

Plaza Mayor
Plaza Mayor is a popular open-air mall and leisure park located near Málaga Airport. The shopping centre has wide-ranging leisure facilities from 20-screen megaplex cinema, restaurants and bars, tapas bars to nightclubs. You will find well-known brands like Zara, Caledonia, Blanco, Quicksilver, and Mango. After some retail therapy stop by at 100 Montaditos and Lizarran for some good tapas, or ice-cream at El Piave.