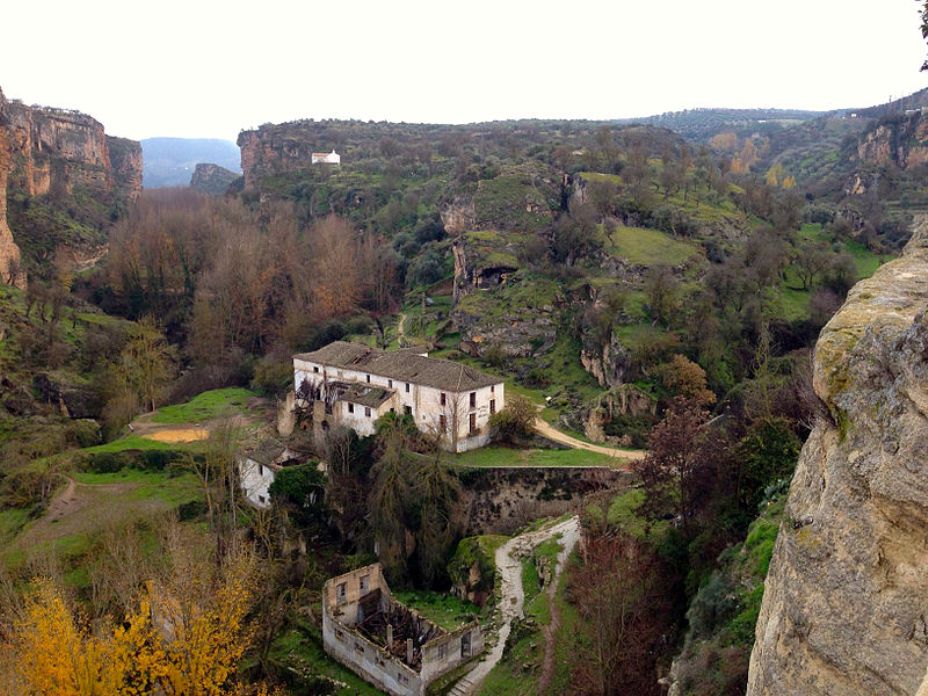 Credit: Juan Pablo Olmo / CC BY 2.0
For centuries the Moors of Alhama de Granada have lured many a poets and travellers. The beautiful town of Alhama de Granada lies 50km from Granada, and about 75km away from the city of Malaga. The place has about 6000 citizens and has retained its old-world charm. Take a step back in time as you visit this serene place.
Alhama de Granada has got its name from the Arabic word al-hammam which literally means thermal baths. The water here has therapeutic properties and has been used by the Romans for centuries due to its healing properties.

Things to do in Alhama de Granada

1) The first and foremost thing that you must do while visiting Granada is to take a walk down the Tajo or the gorge which is filled with numerous natural delights. The ravine has footpaths which will take you through enchanting ruins of places like an old flour mill, battle scenes, washing stones, chapels, etc. Most of these places are well-marked with signposts.
2) The next thing on your to-do list should be the Balneario spa, which is located a few kilometres away. The hotel works only for the months of June to October, so try to visit only during that period.

3) Take a dip in the open-air public pools, which also have spaces for lying in the sun.
4) Drop in on a Friday, for a weekly market, which sells local things like plants, food, arts, crafts, clothes and other stuff.

5) You can also visit the Granada & The Alhambra Palace, which just takes an hour to reach from here.