Malaga Travel Tips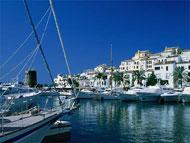 Travel Tips
Being located on the southern tip of the European mainland, Malaga is blessed with a typical mediterranean climate. Tourists can enjoy Malaga throughout the year, though the enjoyment will be at its peak if you travel during the Malaga Summer Fair which comes in August.
Malaga has some brilliant sites for you to go and explore. However, if you are on a short trip, then the top 10 best places to vist are Alcazaba, Malaga Cathedral, Picasso House-Museum, Cafe de Paris, La Cancela, Parador de Malaga-Gibralfaro, Gibralfaro Castle, Casa Natal de Picasso, Tryp Guadalmar and Hotel Larios.
If you are a fan of great foods, then Malaga's the place to be. Most of the restaurants serve delectable Spanish food. Though, restau
Flamenco shows, jazz sessions, shopping, festivals and sight seeing in and around the city of Malaga will keep you entertained.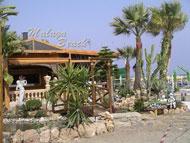 If you are in Malaga and you want some help regarding sight seeing then the following tourist offices can be contacted.
Tourist Information Municipal office
Address: Plaza de la Marina
Tel:952 213445
Fax:952 229421
Tourist Information Office Junta de Andalucia
Address: Aeropuerto de Málaga
Tel:952 048484 Ext: 586
Fax:952 048535
Tourist Information Municipal office
Address: Avda. de Cervantes, 1 Pº del Parque Tel:952 604410
Fax:952 214120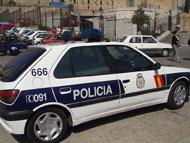 Hospitals and Police Station Contact Numbers:
In case of emergency:
Local Police
Address: Avenida de la Rosaleda, 19
Tel: 952 126500
Emergencies:092
Fax:952 126561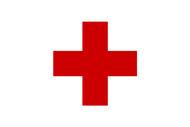 Red Cross
Tel:952 222222
Hospital Clínico Virgen de la Victoria
Address: Campus Universitario Teatinos
Tel:9951032000
Hospital Carlos Haya
Address: Avda. Carlos Haya, s/n
Tel:9952390400
Hospital Materno Infantil
Address: Arroyo de los Ángeles, s/n
Tel:9952304400
Travelling in Malaga
By Air
Malaga Airport is located about 8 km southwest of city and 5km north of Torremolinos. It is the third biggest international airport in Spain, which has flight connections to several cities in Spain as well as connections to over 60 countries worldwide. It catered to around 13,590,537 passengers in year 2007.
The airport is well connected with the city by train, buses and taxis. Many car rental companies also offer their services to reach the city centre conveniently. Cercanias Málaga, a commuter rail service has a direct train service from the airport to the city centre. The public transport buses run from the airport to Malaga bus station and to the city centre. These buses depart from arrival sections of terminals and are available from 6 am to 12 midnight
Some of the major airline companies that serve Malaga Airport:
Aeroflot, airberlin, Air Transat, British Airways, Delta Air Lines, easyJet, First Choice Airways, Lufthansa, Ryanair, Saudi Arabian Airlines, Spanair, Swiss International Air Lines, Thomas Cook Airlines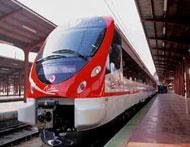 By Train
Malaga city has two types of local trains, C1 and C2. The C1 runs from the city centre to Fuengirola along the Costa del Sol and the C2 line offers service to Alora. The airport stop is situated on the C1 line, which continues along the Costa del Sol. The Renfe is the main station of the city that is used for inter-city and cross-country travel across Spain. It is also a meeting point of Line C1 and C2. Malaga city has trains from Madrid, Barcelona, Valencia and other several destinations in Spain. This mean of travel is inexpensive, convenient and highly recommended during the summer to avoid heavy traffic on the roads between Malaga and the rest of the Costa del Sol.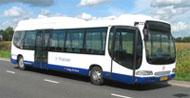 By Bus
Malaga has a bus service that connects to the city and national as well as international destinations. These buses run from the central bus station located just behind the main Renfe train station. This is the cheapest way to travel across Spain.
There is a network of public buses named as EMT (Empresa Malaguena de Transportes). Most of the buses run through the city centre. These buses are modern, air-conditioned and comfortable but the heavy traffic can be quite time consuming.
The city also offers a tourists bus, which can be easily identified by its big red type body.
By Taxi / Car:
Taxis and rental cars can be found easily anywhere in Malaga city. The taxi rates are inexpensive as this service is monitored by the authorities. There are lots of car rental companies available in the city and these rental cars are also not very expensive due to the intense competition between many companies. Hiring a taxi or car is the best way to explore city. But during rush hours and in the summer, traffic can be a little slow and hectic.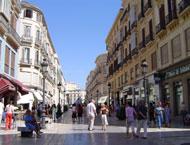 By Foot:
Enjoying Malaga city by foot is unquestionably a great way to explore the city. Instead of driving, stroll around the city, along the beach promenades and on the outskirts of the city. The great weather and pleasant roads will accompany all the time for relaxation.
By bike:
This form of transport is very popular amongst youngsters for getting around Malaga city along the Costa del Sol and on beach promenades. For biking, a license is required and riders should wear helmets at all times. However, this is not the safest way to travel around. Also, some motorways are prohibited for bikes.
Recommended Activities