Tips & Articles
Malaga, Costa del Sol, Spain » Entertainment » Nightlife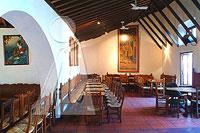 There is a varied nightlife in Malaga. Whilst it caters to those who prefer a quiet drink with a scenic view, it also offers plenty of late night venues for the party animals.
Malaga has evolved into a modern and trendy city, housing nightclubs, pubs and bars, which are amongst the best in Spain. Millions of tourists of all ages come over to enjoy the vibrant nightlife the city has to offer, as well as the famous neighbouring town Marbella, which is also well-known for its exclusive & vibrant nightlife.
Most bars & clubs in Malaga do not really get going until around midnight. Many locals & tourists prefer to go for a few drinks at a local bar before they head out to the clubs. Bars and clubs generally do not get busy till around 11:00 pm and usually stay open until 6:00 am. So, there is never a shortage of finding a place to go late at night, or early morning for that matter!
There are plenty of venues to choose from, satisfying a wide range of tastes, including Spanish bars, dance, house and techno clubs, Hip Hop and R&B nights, jazz and reggae bars. Moreover, Malaga's gay scene is continuing to evolve, most of it to be found in Torremolinos, a Spanish beach town located 15 kms from Malaga.
Bars & Pubs
Bodega El Pimpi ( Visit Site )
Bodega El Pimpi is a wine bar with a wide range of delightful dishes to choose from. The insides are decorated like a traditional Andalusian house with the windows adorned in wine barrels and pots of geraniums.
Address: Calle Granada, 62 29015 Malaga, Spain
Tel.: +34 952 228 990
Café-Concierto Puerta Oscura ( Visit Site )
This is more of a chilled out cafe/bar where you can sit with friends and have a relaxed night. The live music is not too loud allowing you to be more sociable.
Address: Calle Molina Lario, 5 29015 Malaga Spain
Tel.: +34 952 221 900
Orellana ( Visit Site )
This is an old-fashioned bar famous for its authentic tapas without any frills. Serving guests for over 65 years with sweet Malaga wine and little glasses of beer along with delicious tender coconut fillets, cod and tomato, grilled prawns and paella in a cosy and unbeatable atmosphere.
Address: Calle de Moreno Monroy, 5 29015 Malaga Spain
Tel.: +34 952 223 012
La Tortuga Rock Bar
This is a cafe by day and a bar by night. It attracts a mixed crowd who are generally in between their 20s and 30s. The music is commercially based with a lot of Spanish pop. The venue itself is quite original with its straw-roofed terrace held up by tree trunks. The cocktails here are highly recommended.
Address: Carretera Vélez Malaga-alhama S/N Justo en Frente del Hotel La Viñuela 29712, Malaga, Spain
Tel.: +34 691 070 791, +34 637 194 623

La Galerna ( Visit Site )
This is another chilled out venue, for those who want to take it easy and enjoy the sea view. There is also an outside terrace where you can either enjoy some fine wine or a cocktail.
Address: Paseo Marítimo el Pedregal, 66, 29017 Malaga, Spain

ZZ Pub ( Visit Page )
During the day this is a peaceful pub, which attracts many locals. However, in the evenings, especially on Mondays and Thursdays, the venue transforms into a lively nightclub with live bands play. Sometimes, it gets very packed as it is not the biggest of places.
Address: Calle Tejón y Rodríguez, 6 29008 Malaga, Spain
Tel.: +34 952 441 595
Clubs
Liceo
This is a very large building, comprising of two floors and many rooms where people can dance and chill out. The venue is filled with lots of bars to keep the drinks flowing, and house music is pumped throughout the club to keep everyone moving. This place is generally for those hardcore party animals and definitely not the place if you want a relaxed night.
Address: Calle de las Beatas, 21 29008 Malaga, Spain
Tel.: +34 625 557 012
Sala Gold ( Visit Site )
If 70s & 80s pop & disco is your thing, then Sala Gold is your place. It offers a great atmosphere, amazing décor and good crowd.
Address: Calle de Luis de Velázquez, 5 29008 Malaga, Spain
Tel.: +34 670 098 749
Sala Moliere ( Visit Site )
Big club, big tunes and an up–for-it crowd made up of locals and tourists alike; make a night out at Sala Moliere, a one you'll remember. Drinks are flowing and music is pumping till the early hours...you won't want to leave.
Address: Calle Horacio Quiroga, 25 29004 Malaga, Spain
Tel.: +34 652 573 818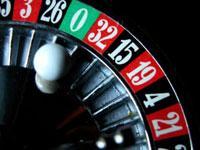 Casinos
Casino de Marbella ( Visit Site )
A 12,912 square foot casino, Casino de Marbella offers 19 table games and 101 slots, a restaurant and a hotel with 416 rooms. Gambling at this place begins after 8:00 pm and goes on till 5:00 am. The casino is open throughout the week.
Games:
32 Slot Machines
23 Table Games
10 tables for Blackjack
2 tables for Caribbean Stud Poker
1 table for Electronic Horse Racing
6 tables for English Roulette
3 tables for French Roulette
1 table for Punto Banco
28 Video Poker machines
Address: Edificio Hotel h10 Andalucía Plaza, 29660 Marbella Malaga, Spain
Tel.: +34 952 814 000